FYI
Francesco Yates – Do You Think About Me
Francesco Yates – "Do You Think About Me" (WMC): Like the EP title-track song, there's no question mark about this self-composed, funk-heavy slice of contemporary pop that's destin
Apr 06, 2018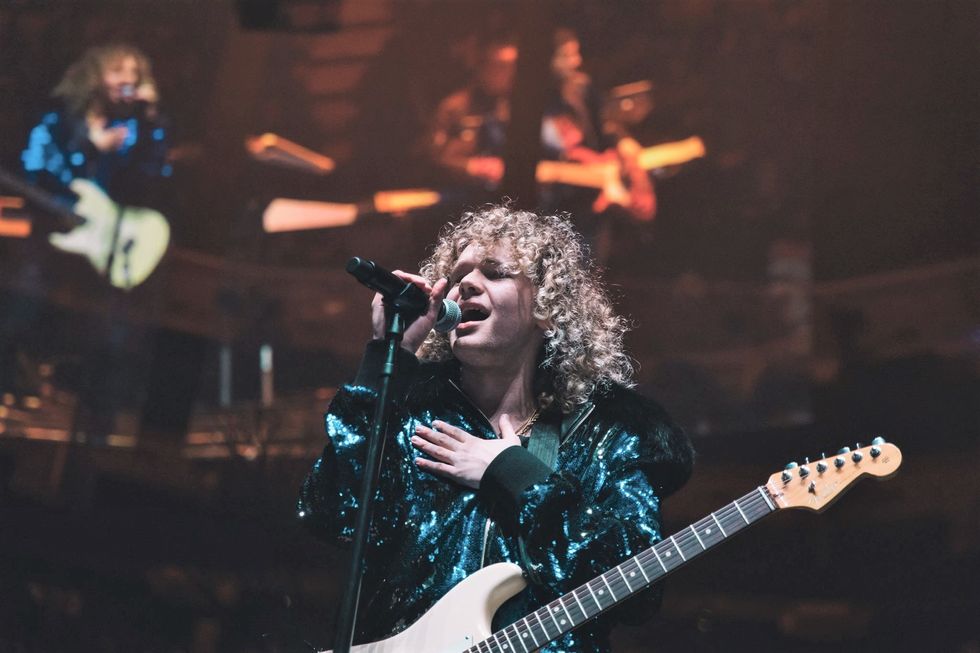 By David Farrell
Francesco Yates – "Do You Think About Me" (WMC): Like the EP title-track song, there's no question mark about this self-composed, funk-heavy slice of contemporary pop that's destined to become an inspirational mantra to an infinite gaggle of heart-plucked strings spanning borders and genres.
---
Looking like a youthful Peter Frampton at his coiffed best, Canada's pup pop poster boy revels in his inspirations that include Prince, James Brown and an earlier day Michael Jackson on this intoxicating whirlwind journey of wham-bam exploration. It's inward, outward, self-indulgent, provocative, exceptional–a powder keg of youthful lust and romantic exceptionalness pushed to the extreme with a symphonic backbeat that can't and shan't be ignored. It's a miniature opus containing a history of contemporary rhythm 'n' blues, whipped to perfection and made addictively sugar-coated.
 "`Do You Think About Me' has one of the strongest hooks and hits all the marks for me," the singer says by way of explanation. "It's a bold song that asks, 'Are you thinking about me when you're with your current man?'"
Unequivocally the room will roar back 'yes' and Yates will henceforth be known as a soulman with northern roots. "Do You Think About Me" is a hit waiting to happen, and its official release is today.