FYI
Five Questions With… Tebey
The singer/songwriter has had hits in both the country and pop realms, and his new country album, The Good Ones, is spawning more hit singles. Here he describes the record, the ways he's adapting to the pandemic, his pleasure at seeing the genre become more diverse, and hopes for 2021.
Jan 31, 2021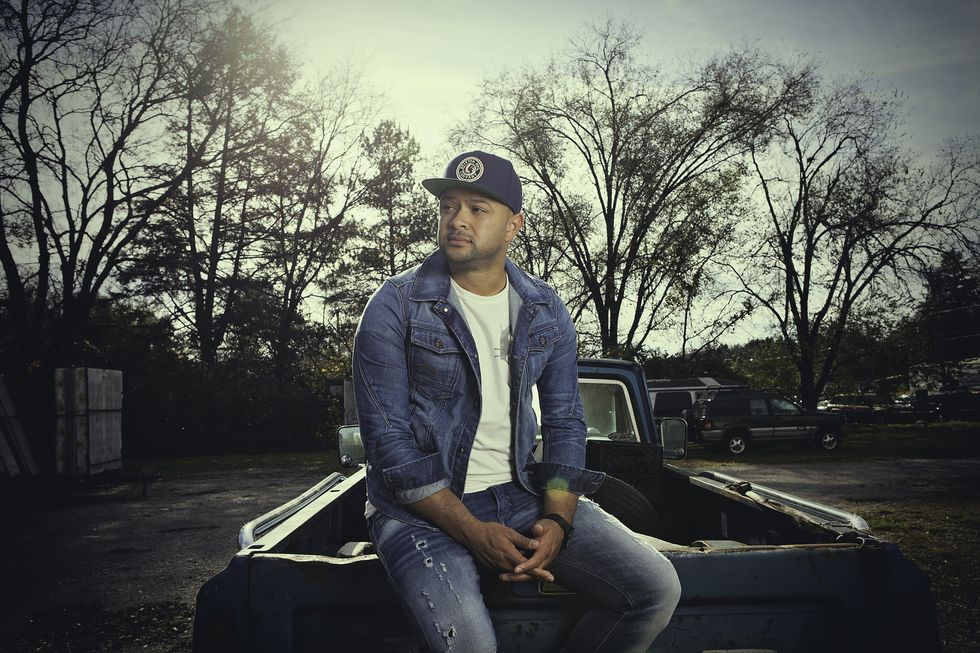 By Jason Schneider
Timing is always important when it comes to releasing new music, and that's only been reinforced over the past year as artists' plans have been forced to adapt to pandemic restrictions. Case in point is Canadian country star Tebey whose new, eight-song album The Good Ones is available now on his own Jayward Artist Group label, distributed through The Orchard/Sony Music Canada.
---
The Peterborough, Ontario-born singer/songwriter and his producer Danick Dupelle had planned to finish up the album at about this time in 2020 but couldn't get their schedules co-ordinated. By then everything had changed, leaving them more time to work on new material. It resulted in the creation of Happened On A Saturday Night, Tebey's single for the summer and his fifth straight Top 10 Canadian Country hit.
The Good Ones also includes two of the previous singles, Good Jeans and title track, with Shotgun Rider now making its way up the charts in conjunction with the album's arrival. Tebey's growing reputation is a testament to his efforts in breaking down country music stereotypes by combining his early success writing pop hits for One Direction, Fifth Harmony and others with the country music he'd loved since his early teens.
With Nashville now finally beginning to embrace more diversity, it seems the time is also right for Tebey to raise his profile in the U.S., and with his last two singles racking up over five million Spotify streams to date, it appears that's exactly what's happening.
We caught up with Tebey to find out more, and you can stay on top of his plans by going to tebeyofficial.com.
What makes The Good Ones stand apart from your previous work?
Over the last couple of years I feel like I've really honed in on who I am as an artist, and what my fans want to hear from me. This collection definitely reflects that growth. 
What songs stand out for you in particular, and why?
I'm very proud of the title track, The Good Ones. From a writing standpoint, it's one of my better written songs. Also, Song Of The Summer is one in particular I'm really excited about. We've got it lined up as a single in the coming months, and I think it's gonna reflect what we all hope will be a better summer compared to last year.
How have you adapted to engaging with your fans over the past few months?
It's actually been quite hard for me. I don't love social media as much as some other artists, it doesn't come as naturally to me, so I'd be lying if I said it hasn't been challenging. I also do my best to respond to EVERY question or messages I get. Whether it's Instagram or Facebook. It's a personal one-on-one interaction that I think fans really enjoy.
Your audience has been expanding with each release you've put out. Are you encouraged that country music is becoming more diverse?
Absolutely, the more the merrier! Thanks to artists like Taylor Swift and Kane Brown, country music has become cooler, and a lot more mainstream recently. I love hearing from fans who say they're not really a country music fan, but they listen to my stuff. I feel this indicates that I'm on the right path with my writing and my production direction. I love country music, but I'm more than happy to connect with a wider audience. 
What's your mindset looking ahead to hopefully playing live this year?
The hardest part of living through a pandemic has not being able to play shows. Playing the songs live for fans is the best part of what I do for a living, as well as getting that one on one connection with fans that I get the chance to meet. It gets you out of your head and helps you realize that you aren't producing music in a bubble and that it's actually impacting individual people. Two summers in a row without live music will be a difficult pill to a swallow. But I'm hopeful concerts will make a comeback even by the summer.