FYI
Essentials… with Ruby Singh
Each week, Essentials allows Canadian music industry figures to share the things that have helped get them through the pandemic, and why they still can't live without them. Here are the choices of an artistic renaissance man from Vancouver.
Feb 16, 2022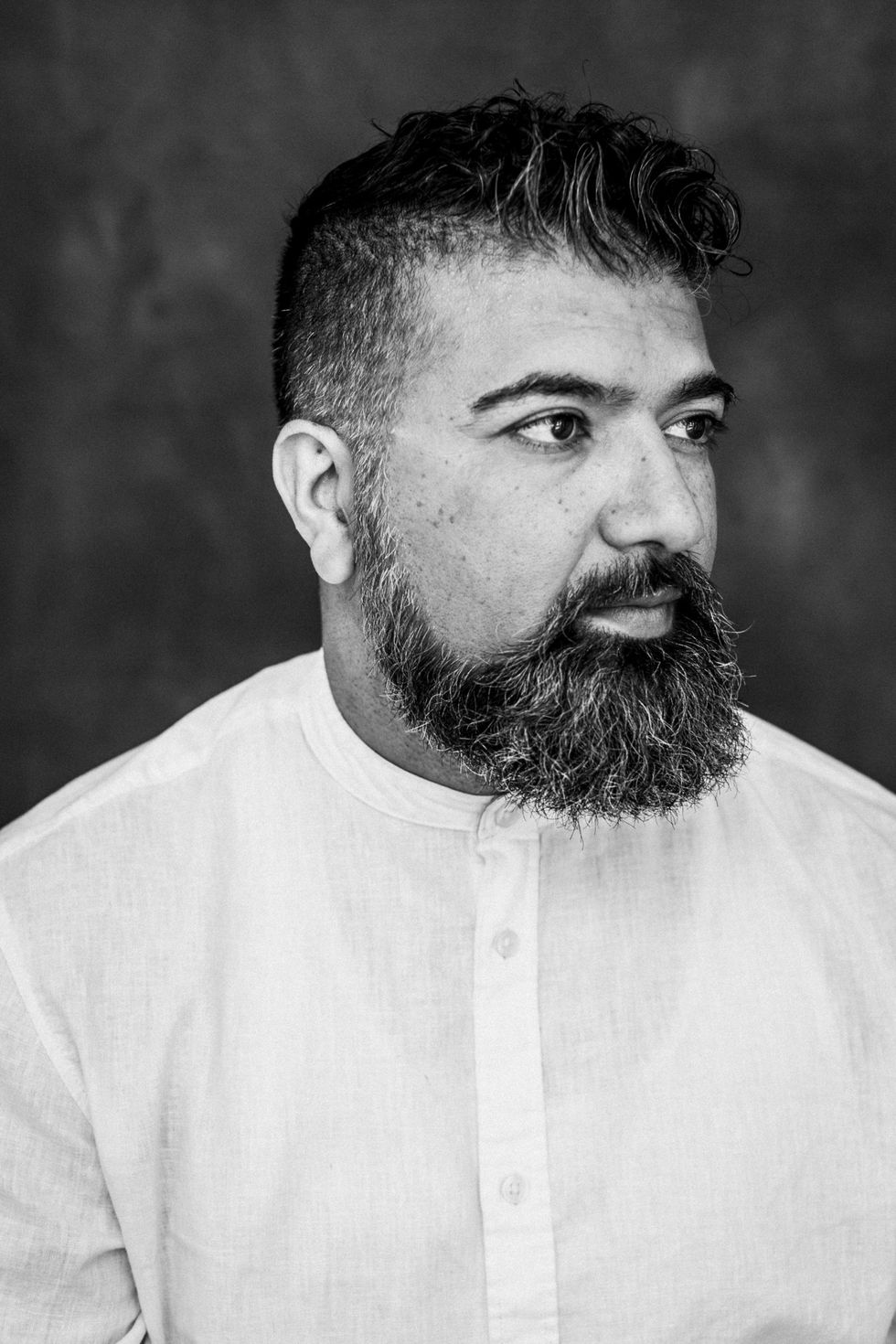 By Jason Schneider
Each week, Essentials allows Canadian music industry figures to share the things that have helped get them through the pandemic, and why they still can't live without them.
---
Ruby Singh is a multi-award-winning composer and producer who has been a longtime beloved member of the Vancouver arts community. His creativity crosses the boundaries of music, poetry, photography and film, engaging with mythos, memory, justice and fantasy.
His new album Vox.Infold is an a cappella offering, composed and recorded against the backdrop of the covid-19 pandemic and amidst potent social unrest. Singh arranged an ensemble of Indigenous, Inuit, Black, and South Asian voices for the project, with the intent of reimagining how we sing together.
The resulting work is so much more than a convergence of diverse vocal traditions as it is a complex rendering of what's possible when we can hold each other's humanity. The album dives into a full-bodied, resonant and sensuous expression housed in polyrhythm, lush harmonies, mimicry, and polyphonic poetry. The resulting sonic landscape encompasses a non-linear journey in which we may find and care for each other.
Evoking loneliness, joy, the mysterious and supernatural, Vox.Infold brings together musical luminaries such as Dawn Pemberton, Inuksuk Mackay and Tiffany Ayalik of PIQSIQ, Russell Wallace, Tiffany Moses, Shamik Bilgi and Ruby Singh himself. They remind us that the human voice is an adaptation of the metabolic activity most crucial to our existence—breathing. This is how the atmosphere enters our beings and how we know we are intimately connected to our world.
Vox.Infold is available Feb. 18 on all digital platforms and can be ordered now from rubysingh.bandcamp.com.
Essential Album: Lata Mangeshkar, Pakeezah (Saregama Records, 1972) 
We lost an absolute titan of music recently in Lata Mangeshkar, the Queen of Melody, who has recorded over 27,000 songs in her prolific career. I've been strolling down memory lane and this soundtrack is one of the greatest of all time. I've been listening to her voice since I was in my mother's womb; she's literally been a soundtrack to my life. For the non-initiated, I really suggest you get into a rabbit hole of her recordings. I particularly love her duets with Kishore Kumar and Mohamed Raffi—no baby beluga here—and her work with one of my all-time favourite composers, S.D. Burman.
Essential Book: Merlin Sheldrake, Entangled Life (Random House, 2020)
This book is about all things fungi. I learned so much reading this book, like, fungi live outside the categories of flora and fauna and are a whole category of life unto their own. Merlin is able to tell great stories that bring you into seeing how fungi have helped shape our entire planet. Most of us think of fungi as fruiting mushrooms, but fungi take on so many forms, from spore to lyken, to the incredible network of mycelium that connect and nurture various ecologies. It's an absolutely fascinating read!  
Essential TV:Watchmen (HBO, 2019)
There is only one season of Watchmen so far, but it's some of the best TV I've ever seen. It is based on Alan Moore's epic graphic novel, and Regina King slays her role. As far as the superhero genre goes, it takes on a gritty perspective that tackles real-world issues of racism and class. The writing, acting and storytelling are fantastic, with some genuine jaw-dropping moments. Plus, it gets really weird—and I like really weird.
Essential Movie:King Richard (2021)
This movie was so compelling; the way that they dive deep into the characters, from a writing, acting and cinematic perspective is done so well. I'm a big Serena and Venus Williams fan, and it's so great to see this story of their childhood done so well. It's such a moving story of parental and familial love. Will Smith just smashes this roll and so does everyone else in the cast. I haven't cried these kinds of heart-drenched tears in a while at a movie.