FYI
Essentials… with Marc Brown of Byta.com
Each week, Essentials allows Canadian music industry figures to share the things that have helped get them through the pandemic, and why they still can't live without them. Here are some choices by the head of the Byta platform.
Mar 16, 2022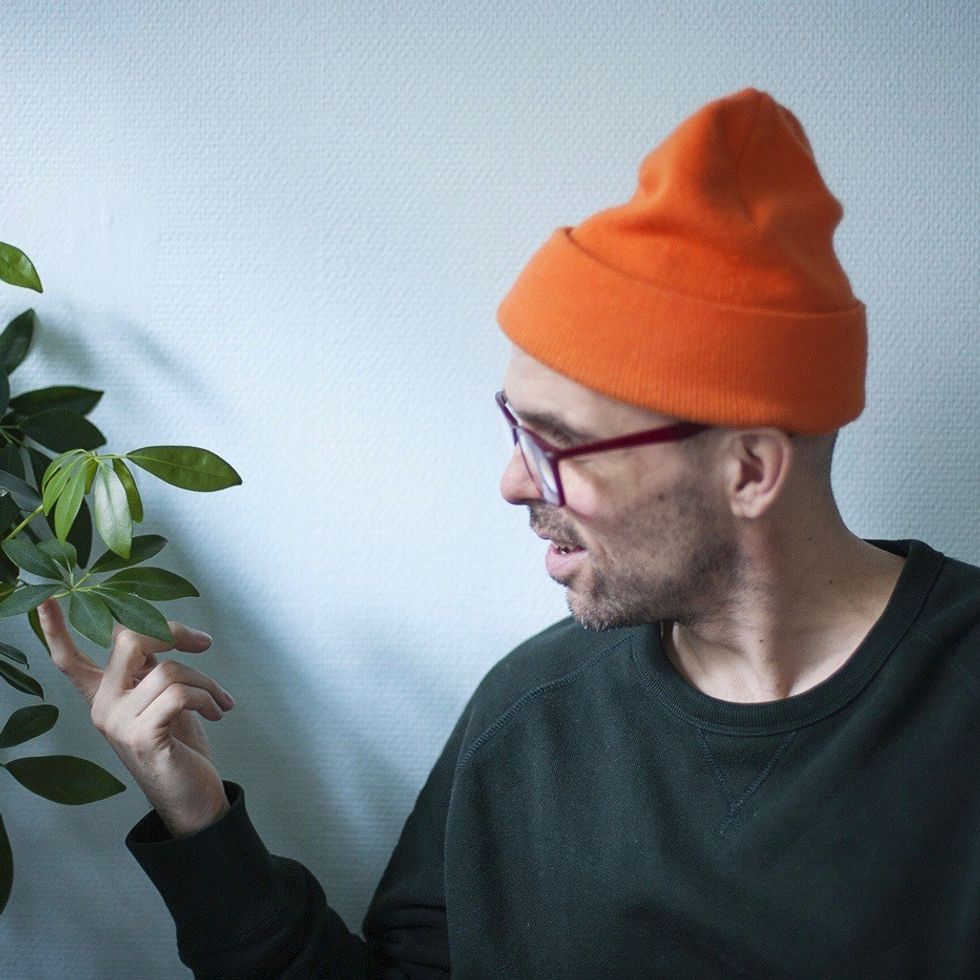 By Jason Schneider
Each week, Essentials allows Canadian music industry figures to share the things that have helped get them through the pandemic, and why they still can't live without them.
---
Since launching his career in the music industry with Sloan's murderecords, Marc Brown has worked with legendary U.K. indie mogul Alan McGee at both his Creation Records and Poptones labels, along with starting his own U.K. radio promotion company, Fore.
Now based in Stockholm, Brown's current venture is Byta, whose aim is to increase the efficiency and security of sending, receiving, downloading and streaming audio files for artists, labels, and approved third parties. Founded in 2015 with offices on three continents, Byta received $1.4 million in 2020 from the Canadian Media Fund, which it is using to not only improve and create new features on its platform but also to engage with artists through its #HowWeListen online series of interviews, workshops and symposiums.
Some of the industry figures who have already taken part include Broken Social Scene's Brendan Canning, Bonsound co-owner and founder Gourmet Delice, and veteran BBC DJ Huw Stephens.
Adhering to Byta's formula, "Create. Promote. Discover," we were fortunate to have Marc Brown take some time to share his Essentials with us. For more information, go to Byta.com.
Essential Song(s): These are the Top 4 songs I'm currently listening to on Spotify:
Mark Lanegan / Consider Me
I came back to this one after his recent passing. The vibe reminds me a lot of a live version of Strange Religion, which was used in Anthony Bourdain's Parts Unknown. There is much beauty in pain and sadness.
The Daughters Of Eve / Hey Lover
They were a super-beautiful '60s all-girl garage band who wrote some amazing lyrics. I found this track on someone's Instagram stories, then had to Google to figure out what is was. Spotify's search didn't even pick it up even though the track is on there. One of my great music discoveries in 2022 so far!
Snail Mail / Adore You (Valentine Demo)
I like Snail Mail a lot. I think it is actually a band name, right? Or it's just Lindsey Jordan. Either way, I'm looking forward to seeing them play here in Stockholm in a couple of months.
Greg Dulli / Black Moon
I might as well bookend my list with Mark Lanegan's fellow Gutter Twin. This track showed up on my radar a couple of months ago. It shows the Afghan Whigs' front man still has it 30 years later.
Essential Podcast:
I am going to promote our own Byta podcast, which is actually recordings of the HowWeListen: Live events we do every month. We've had some very interesting people from around the music ecosystem appear, so I'm glad we are able to get the series out to a wider audience. We're launching the first series in a couple of weeks. Keep an eye out on byta.com/howwelisten for more info.
Essential TV:
I watch tons of YouTube, so I need to highlight a series called Soft White Underbelly, which I watch daily. It's made by a well-known commercial photographer who packed in his work to start filming interviews with people who live on Skid Row in Los Angeles, and other poor areas in America. It's harrowing to listen to the stories of so many broken lives, but the interviews also give magical insight into the value of life, no matter how it is lived.
Essential Movie:
I have to mention the great rock doc from last year, Summer Of Soul. It's always amazing when footage like this surfaces. The performances by the likes of Stevie Wonder and Nina Simone are incredible, and likewise beautifully shot and preserved.