FYI
Altameda: Nightmare Town
Altameda - Nightmare Town (Pheromone Records/Missing Piece): Yesterday, this Edmonton-spawned, Toronto-based duo announced April 15 as the release date for its third album, entitle
Jan 20, 2022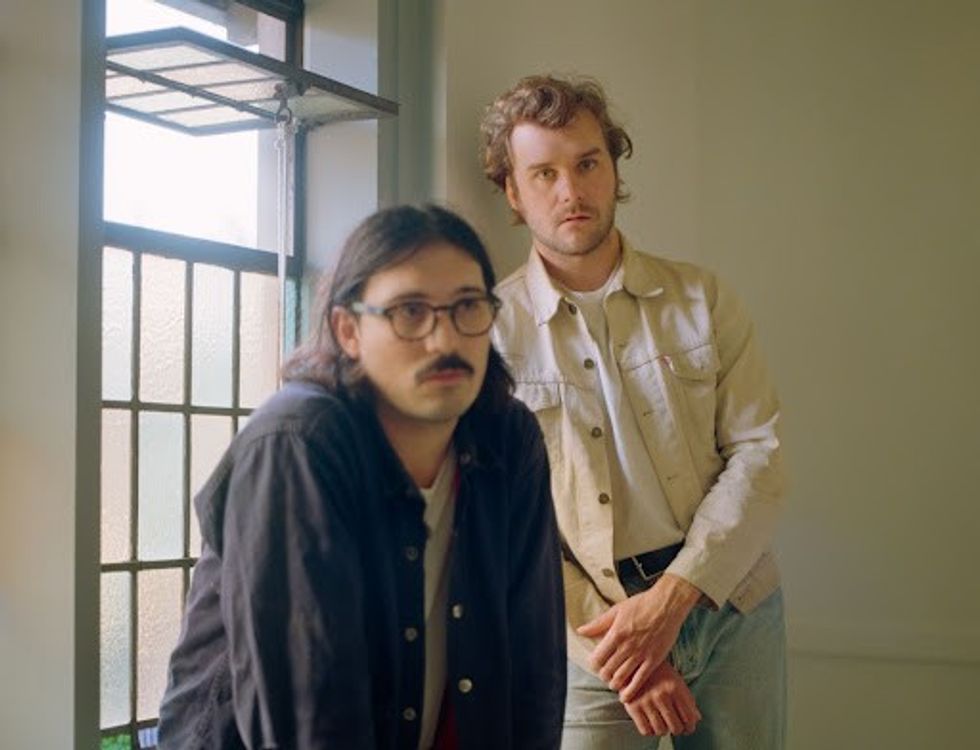 By Kerry Doole
Altameda - Nightmare Town (Pheromone Records/Missing Piece): Yesterday, this Edmonton-spawned, Toronto-based duo announced April 15 as the release date for its third album, entitled Born Losers. Along with that news came the release of this advance single, one that illustrates why a buzz has been growing around Altameda.
---
In a label press release, singer/guitarist Troy Snaterse explains that "The concept for Nightmare Town was influenced largely by the film Badlands, and the true story the film is loosely based on. While the violence of those stories has no place in Nightmare Town, I found the desperation of the characters compelling. I will always love my hometown, however, the desire to change your geographical placement for the sake of adventure and spiritual growth is something that I'm sure most people can relate to at some point in their lives."
The track is a tuneful hybrid of roots and indie rock elements, with hints of The Wallflowers and Tom Petty audible. The jaunty melody features organ and guitars, and the narrative is a compelling one (sample lyrics: "let's tear into the guts of his little nightmare town that holds us down and keeps us out of the light"). The strong production here, and on the album, comes courtesy of Thomas D'Arcy (Neko Case, The Sheepdogs), with mixing by Tucker Martine (My Morning Jacket, R.E.M.).
Founded initially as a solo project for Snaterse, and now including drummer  Erik M. Grice, Altameda made noise with its 2016 full-length debut, Dirty Rain. 2019's sophomore effort, Time Hasn't Changed You, was greeted with rave reviews on both sides of the Atlantic.
This summer, Altameda will embark on a US tour supporting UK cult favourites The Zombies and will appear at SXSW. Certainly one to watch.
Links
PR: Erin Carroll, Cadence Music Group
Management: Jesse Northey (Victory Pool)
Booking: Jeremy Giacomin, Paquin