FYI
Slaight Foundation Donates $1M To TO Arts Foundation
Artists and arts workers impacted by the pandemic have the Slaight Family Foundation to thank for a $1M donation made to the
Mar 31, 2022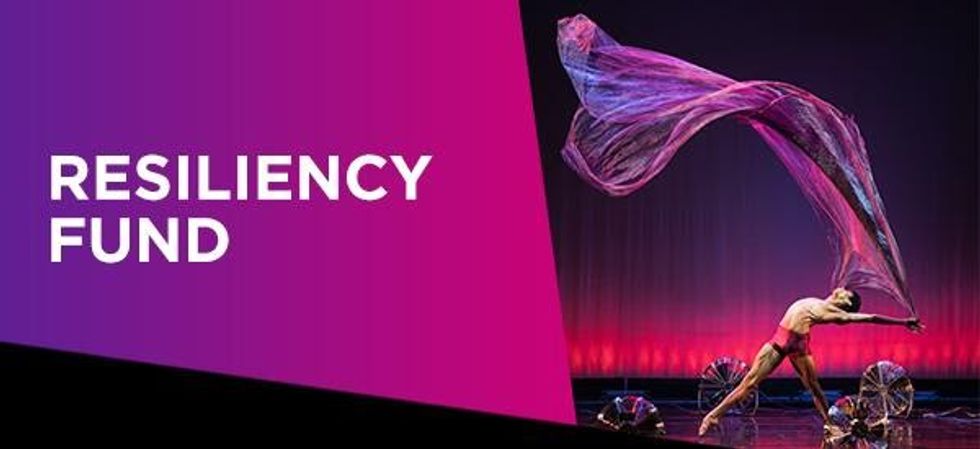 By External Source
Artists and arts workers impacted by the pandemic have the Slaight Family Foundation to thank for a $1M donation made to the Toronto Arts Foundation Resiliency Fund, matching an equal amount gifted by the Hal Jackman Foundation.
---
A pandemic response fund, the Resiliency Fund was created to support Toronto's artists and arts workers, many of whom have suffered significant financial loss. Four mandated closures of arts venues have taken a toll on the performing arts sector in particular, leading to cancelled contracts for thousands of people. These first two major gifts will directly support the performing arts sector, which lost an estimated 60% of revenues within the first year of the pandemic. Applications for funding are now open for qualifying performing arts organizations committed to paying fees to Toronto artists and arts workers. The deadline to apply to this first round of funding is April 6, 2022.
Subsequent rounds of funding will help artists working in Community Arts, Visual and Media Arts and Literary Arts. Toronto Arts Foundation is welcoming others to contribute to the Fund so that artists working in all arts disciplines receive support.
"I am absolutely delighted with this generous donation from The Slaight Family Foundation. I am grateful for their support to artists during this difficult time and their confidence in Toronto Arts Foundation to distribute the funds quickly and efficiently," said Claire Hopkinson, Director & CEO, Toronto Arts Council and Toronto Arts Foundation. "I am optimistic that this generous donation will inspire other donors to give, ensuring that Toronto's artists feel appreciated and financially supported."
"The Slaight Family Foundation is pleased to support this Resiliency Fund to help Toronto artists and art workers who have been so adversely impacted by the pandemic," said Gary Slaight, President & CEO, of The Slaight Family Foundation.
For more information about the Resiliency Fund including eligibility, the application process, and to donate, refer to Toronto Arts Foundation's website.
To make your own donation to the Toronto Arts Foundation, link here.