FYI
Platinum Blonde's Mark Holmes Opens NYC-Styled Piano Lounge
The Toronto rock star turned club entrepreneur is partners in a new venue, the Jean Darlene Piano Room, described as a cozy yet sophisticated spot. Pictured (l-r): Mark Holmes, Fadi Hakim, and Joseph Eastman.
Dec 14, 2022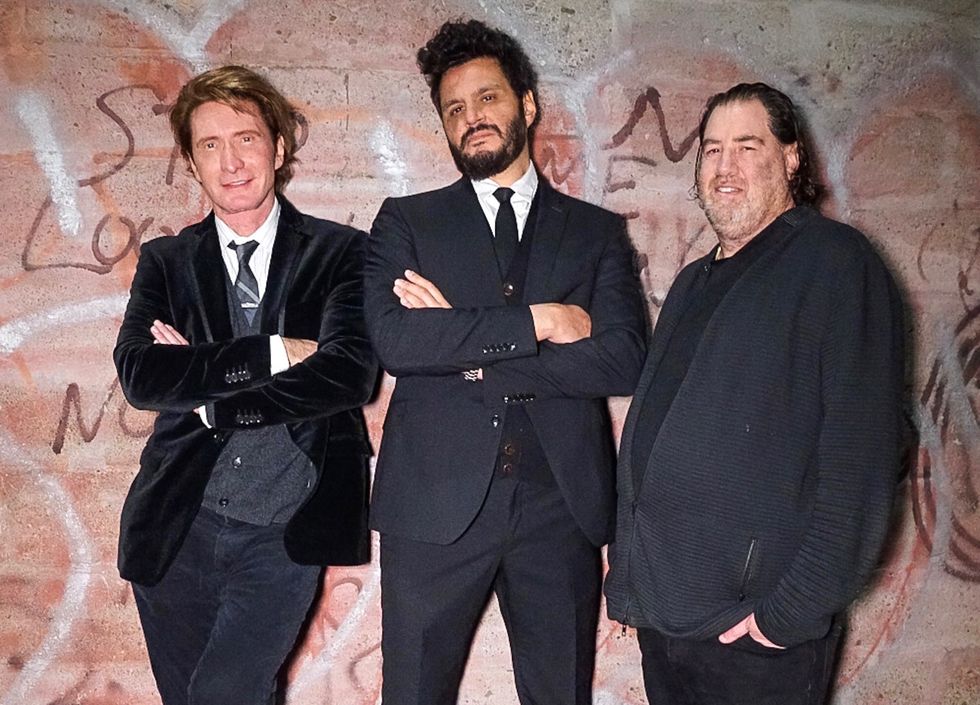 By Karen Bliss
Platinum Blonde frontman, songwriter and entrepreneur Mark Holmes, who created the popular mod club 60s-themed music nights at Toronto's Lava Lounge, then Revival and finally its own venue, The Mod Club Theatre — and was also a popular deejay known as DJ MRK — has opened a new spot with partners Fadi Hakim and Joseph Eastman.
---
Jean Darlene — named after the clothing store that operated there for decades — is a cozy yet sophisticated piano lounge in the trendy Ossington area.
Specialty cocktails for the soft opening included four deliciously dangerous concoctions called John, Paul, Ringo and George. Behind the gold-wrapped baby grand was Meher Steinberg (Lou Pomanti also played) with guest singers Danny Greaves (of The Watchmen), drag queen Ivory Towers (lip-syncing), and Holmes himself.
Jean Darlene Piano Room, as it is billed on the marquee, is located at 1203 Dundas St. W, with its entrance in the alleyway behind KFC. The club is set up to feature live performances, piano karaoke and DJs. "It's styled after a NY staple piano bar," Holmes tells FYI. "It fits about 60 comfortably and serves high-end cocktails. We are doing many live music events with known artists in intimate surroundings.
"It's a place for pros who like to work their chops out in front of other pros and a happy audience (hopefully). We hope to create a hub for established and up-and-coming musical humans. There is nothing like this in the city at the moment, but I'm sure that will change after we become more popular."