FYI
Obituaries, Aug. 24, 2023
Phil (Philip Bridgman) Lind, who served as a collaborator and confidante to Rogers Communications founder Ted Rogers for four decades, died on Aug. 20, on his 80th birthday.
Aug 22, 2023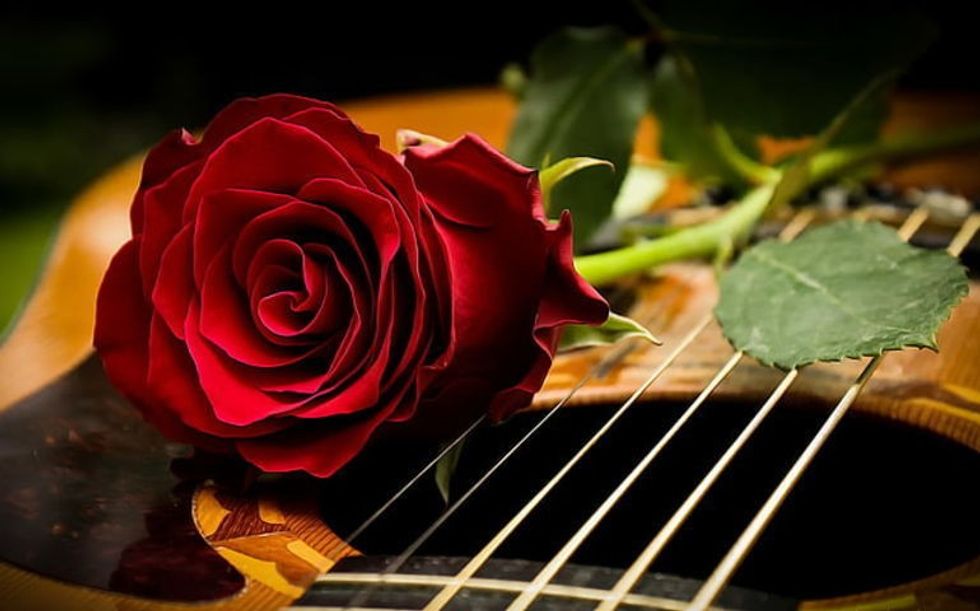 By Kerry Doole
Phil (Philip Bridgman) Lind, who served as a collaborator and confidante to Rogers Communications founder Ted Rogers for four decades, died on Aug. 20, on his 80th birthday.
---
"Phil worked for Rogers for 54 years, nearly 40 of them with my father and helped build Rogers into the telecom and media powerhouse it is today," Edward Rogers, Chair of Rogers Communications, said in a statement on Aug. 21. "He has been involved in every key decision in the company's history, and we are forever grateful for his countless contributions."
Lind first met Rogers at a Tory convention and later joined the company in 1969 as Programming Chief when the company owned two radio stations and counted 15,000 cable subscribers.
As employee number 160 at Rogers Communications, Lind claims he had a handshake deal with Rogers. "He said, 'Friends don't work for friends. That's not a good thing. Why don't we take it year by year," Lind recalled. He would go on to work alongside his friend for over four decades.
From the Maclean-Hunter deal to the Rogers-Shaw deal, Lind played an integral role in every major transaction in the company's history. Rogers' holdings now include wireless, cable, telephone, internet, and media assets. 
Lind was a tireless advocate for multilingual, multicultural and specialty programming. He was instrumental in the creation of the Rogers Group of Funds and championed Canada's independent film and television sector. He was the architect and founder of Cable Public Affairs Channel, or CPAC, a commercial-free, not-for-profit bilingual television service owned by a consortium that includes Rogers.
An avid sports fan, it was Lind who persuaded Rogers to acquire the Toronto Blue Jays in 2000, and he had a major hand in the company's acquisition of Sportsnet, Canada's second all-sports network.
In 2002, Lind was appointed to the Order of Canada. Ten years later, he was inducted into the U.S. Cable Hall of Fame, the third Canadian to be so honoured at the time.
Lind explored his career in his 2018 book, Right Hand Man: How Phil Lind Steered the Genius of Ted Rogers, Canada's Foremost Entrepreneur.
Sources: Toronto Star, CityNews, Globe and Mail
International
Young Capone (Born Rodriguez Smith), a rapper who gained prominence in Atlanta's underground hip-hop scene during the mid-2000s, has died at age 35. He was reported missing several weeks ago. His publicist, Aleesha Carter, confirmed his passing last week on Instagram. She did not provide further details, leaving the rapper's cause of death unclear.
"Young Capone aka Dopeboy Ra aka Rara was one of my first hip hop/rap clients, and I can't believe the news I just got of his unexpected passing!" Carter continued. "A friend … a client and just huge in East Atlanta. This is not the easiest post at all. Rest easy, RIP."
Capone also worked with industry heavy-hitters like Daz Dillinger and Jermaine Dupri, who acted as his mentor. Capone went on to sign a record deal with his label, So So Def, releasing the well-known track Lights, Camera, Action in 2006.
Sources: Tribune News Service
Bobby Eli (born Eli Tatarsky), a founding member of US soul group MFSB and an arranger, composer and record producer, died on Aug. 17, at age 77.
MFSB (Mother, Father, Sister, Brother) had a global hit in 1974 with TSOP (The Sound of Philadelphia). The song reached No. 1 in the USA, No. 12 in Australia and No. 22 in the UK. The vocals on the track were by The Three Degrees, who had their own global hit a year later with When Will I See You Again.
A multi-instrumentalist, producer, songwriter and arranger, Eli's contributions can be heard on recordings by many artists, including Teddy Pendergrass, The Jacksons, Chris Brown, David Bowie, Jay-Z, Hall and Oates, Patti LaBelle, Elton John, Phyllis Hyman, B.B. King, Billy Paul, Wilson Pickett, George Clinton, The Spinners, The Temptations, The Stylistics, The Trammps, Curtis Mayfield, The Sapphires and Shaggy. He was a regular session player for Gamble & Huff's Philadelphia International label in the 1970s.
His credits as a songwriter include million-selling singles, Love Won't Let Me Wait, by Major Harris (#1 R&B, #5 pop, 1975), which he also produced and arranged; Just Don't Want to Be Lonely by the Main Ingredient (#8 R&B, #10 pop, 1974); and Blue Magic's Sideshow (#1 R&B, #8 pop, 1974), as well as Three Ring Circus (#5 R&B, #36 pop, 1974) for the same group. He is credited with the success of Jackie Moore's #1 disco-dance classic, This Time Baby and co-wrote the song by Fat Larry's Band, Zoom, which climbed to #2 in the UK Singles Chart in 1982.
Eli also produced, arranged and performed on hit singles for Harold Melvin & The Blue Notes, William "Poogie" Hart of The Delfonics, The Whispers, Regina Belle, Engelbert Humperdinck, The Dells, Isaac Hayes and Sister Sledge. He produced two albums for Atlantic Starr and Rose Royce and also Deniece Williams' Grammy-nominated album, Love Niecy Style in 2007.
Sources: Wikipedia, Noise11
Gary Young, the original drummer for US indie rock heroes Pavement, died on Aug. 17, at age 70. No cause of death was announced. Singer-guitarist Stephen Malkmus wrote on social media in a brief message, "Gary Young passed on today. Gary's Pavement drums were 'one take and hit record'…. Nailed it so well."
Variety notes that "while not an accomplished musician, Young's ramshackle playing and on-stage antics played a key role in the Pavement's original sound and persona. He connected with founders Malkmus and guitarist Scott "Spiral Stairs" Kannberg in 1989 in their hometown of Stockton, California, where he owned a studio. The duo recorded their first EP, Slay Tracks, at his Louder Than You Think Studio, as well as their 1992 debut album, Slanted and Enchanted. Young played on both recordings."
Young left the group in 1992, replaced by Steve West, who has remained with them ever since. Pavement split in 2000 but has reformed twice for tours over the years, including an ongoing global concert run that launched in 2022 and has lasted well over a year.
Young produced two songs on the group's last EP, Major Leagues, in 1999 and also guested with them for a pair of shows during their 2010 reunion stint. Earlier this year, a documentary on his life called Louder Than You Think premiered at SXSW.
Sources: Variety The Independent