FYI
Music News Digest, Oct. 19, 2020
The winner of the  Polaris Music Prize (pictured) is named today, the Kensington Market Jazz Festival announces its lineup, and Alanis Obomsawin is the 13th Glenn Gould Prize Laureate. Others in the news include Teenage Head, Music NL, FACTOR, Gord Downie, the Canadian Online Jazz Festival, CARAS, Plants and Animals, Music PEI Awards, METZ, Elephants and Stars, Tenille Townes, Veda Hille, Greg Wells, and farewell Bob Biggs and Johnny Bush.
Oct 18, 2020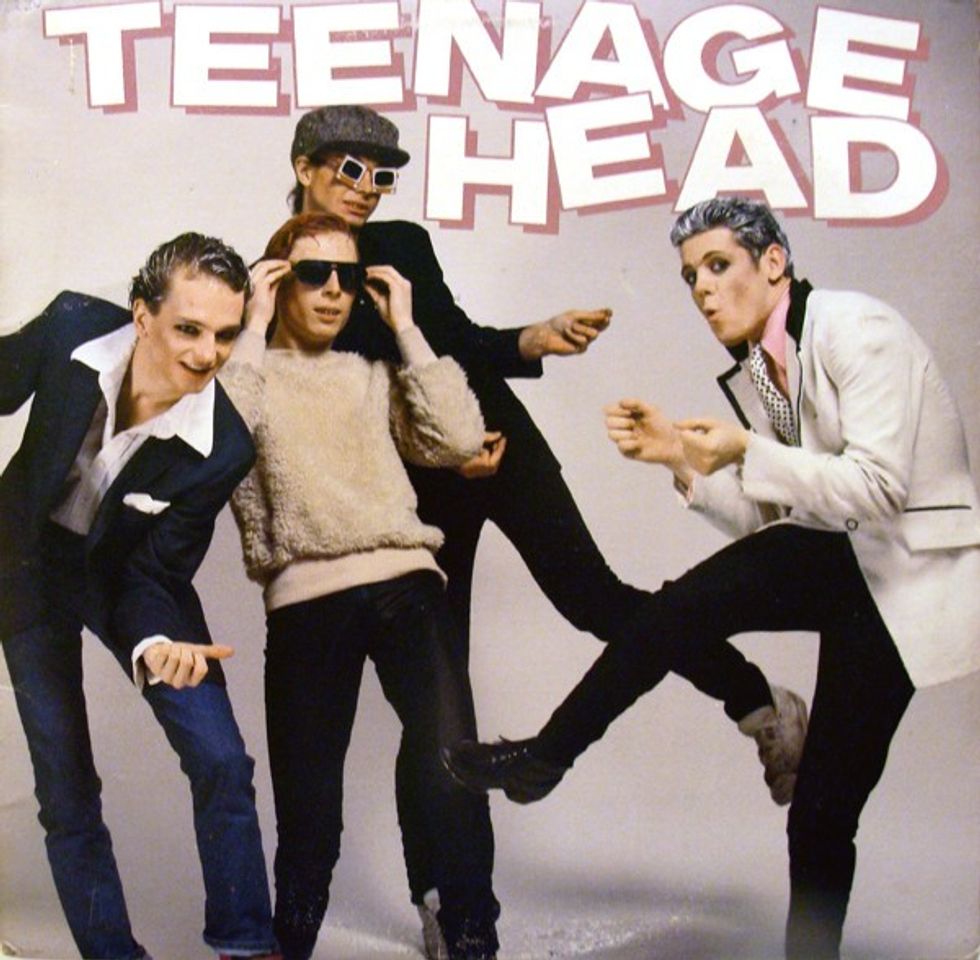 By Kerry Doole
The wait is almost over. The winner of the 2020 Polaris Music Prize will be announced today (Oct. 19). The Prize Celebration, presented by CBC Music, comprises a virtual event that will stream live across numerous CBC Music properties and CBC Gem and name the 15th-ever Polaris Prize winner. Hosted by CBC Music's Saroja Coelho, the celebration will be available in Canada on the free CBC Gem streaming service, CBC Music's Facebook, Twitter and YouTube pages and around the globe at CBCMusic.ca/Polaris at 8 p.m. ET (5 p.m. PT). The winning album will be named at the end of this event by last year's Polaris winner Haviah Mighty.
---
A 201-member jury comprising selected music media voted on the long list of 40 albums, later culled to 10 on the shortlist. The albums are judged solely on artistic merit, without consideration of genre, record sales or professional affiliation. $50K is awarded to the winner and Slaight Music gives $3K to each of the nine runners up. Here is an earlier FYI feature on the Short List announcement that lists the 10 competing albums. More info on the Polaris Prize here.
– Toronto's acclaimed Kensington Market Jazz Festival (KMJF) has announced the first lineup of artists set to feature in the event's first-ever virtual edition, Nov. 7 and 8. Major Canadian jazz stars on the list include Jackie Richardson, Joe Sealy, Dave Young, Robi Botos, Mike Downes, Larnell Lewis, Billy Newton-Davis, and Brandi Disterheft. The fest is the creation of singer/songwriter, artist and philanthropist Molly Johnson. See the sked here
– Last week, prolific Canadian documentary filmmaker, singer-songwriter, visual artist, activist and member of the Abenaki Nation, Alanis Obomsawin was chosen as the thirteenth Glenn Gould Prize Laureate. During her 53-year filmmaking career, Obomsawin has devoted herself to chronicling the lives and concerns of First Nations people. Obomsawin was chosen from a distinguished list of international candidates across a broad spectrum of creative disciplines, nominated by members of the general public worldwide. She receives a cash award of $100K,000 and the Glenn Gould Prize statue by Canadian artist Ruth Abernethy.
– On Saturday, the third anniversary of the passing of Gord Downie, Ottawa station CHEZ 106.1 celebrated his life and music by becoming GORD FM for 12 hours. as the station marks the third anniversary of his passing by raising donations for local cancer research. The station played Tragically Hip hits during that time, raising donations for local cancer research charity, the Ottawa Regional Cancer Foundation,at the same time. Listeners can still donate directly here. Source: Ottawa Matters
– From Nov. 8-15,  over a dozen Canadian jazz festivals are collaborating on the Canadian Online Jazz Festival, a virtual event featuring artists in a digital format for local, national, and international audiences and buyers. There will be two festival presentations each evening.  "During times when we aren't able to gather to enjoy live music, it's good to know there are still options to present jazz music to Canadians," says Calgary JazzYYC Artistic Director and organizer of Canadian Online Jazz Festival Kodi Hutchinson. More info here. Source: Broadway World
Montreal indie rock trio Plants and Animals releases a fifth album, The Jungle,  on Oct. 23 via Secret City Records. Here is the Polaris shortlisted band's lead track and video.
– Hamilton's fourth annual Musician Entrepreneur Conference runs online Oct. 19-23, during Small Business Week. This virtual conference is free to attend and is targeted towards independent local musicians. Local artists and industry reps will discuss topics such as the "nuts and bolts" of planning an album, grants available to musicians, getting ready to record at home or in the studio, marketing on a shoestring budget, and audience engagement after your album has been released. You need to sign-up 24 hours before each virtual panel begins. The conference is held on Zoom and Facebook live. Registration links here.
– Music PEI Award submissions are now open, with a deadline of Nov. 27. Music PEI has changed some of the awards categories and the scoring criteria, as detailed here. PEI Credit Unions return as title sponsors for 2021, and Credit Union Music PEI Week is set for March 3-7.
– To celebrate the recent release of new album Atlas Vending on Royal Mountain Records and Sub Pop, Toronto noise-rock powerhouse METZ took to the hometown Opera House stage last Thursday for a live-stream where they played the album in its entirety, plus earlier fan faves. Here's the live performance of Parasite. 
– Excitement is building over the news that a feature documentary on Hamilton punk rock legends Teenage Head is being readied for release. Written and directed by Douglas Arrowsmith, Picture My Face: The Story of Teenage Head is scheduled to broadcast on TVO on Nov. 3 at 9 pm.
– After releasing a debut EP, Recovery, earlier this year, Toronto/Hamilton indie rockers Elephants and Stars have released a video for the track A Lifetime. All five cuts of the EP will be accompanied by a video clip, with two more coming by the end of the month. Of note: The EP was mixed and recorded by Lowest of the Low mainman Ron Hawkins.
– Much-praised all-female Nashville singer-songwriter collective Song Suffragettes will celebrate an all-digital 2020 Country Music Week with a special daytime performance tonight (Oct. 19) at The Listening Room Café. Produced by Country To Country (C2C) for the United Kingdom, Germany and Holland, Country Music Week is a full week (Oct. 19-25) of free country music content across multiple platforms, including the Suffragettes' YouTube channel. The live-stream includes a performance by rising Canadian star Tenille Townes.
– Veda Hille is releasing a new album on Oct. 22, Little Volcano. It is a record of her live show of the same name, which The Cultch in Vancouver is going to be presenting from Oct 22-25, live-streamed from its historic theatre. Here is her latest music video, Miracles. 
– Grammy-winning musician/producer Greg Wells has launched The Don Skuce Memorial Music Collective to support Peterborough area musicians, and honour the legacy of his mentor and friend, musician and guitar luthier Don Skuce. The DSMMC will support local Peterborough musicians and songwriters in all genres by funding the recording of one song at producer JamesMcKenty's recording studio. There will be 3 winners named per year, starting in Feb. 2021. Email application proposals and include song demos to donskucemmc@gmail.com
– On Oct. 27 at 2 pm ET, CARAS presents Juno 101: Your Sound, Your Story, an educational webinar on how to submit your work for The 2021 Juno Awards. Speakers are Alex Golden, Sr. Manager, Academy Operations, and Liz Morgante, Manager, Programs & Academy Delegates. Register here
– Call for Jurors: Each year MusicNL accepts applications for nomination from members who meet the criteria for awards and showcases as part of the MusicNL Awards & Conference.  MusicNL is also seeking expressions of interest from qualified individuals from the music community who would like to jury on the 2020-21 selection committee. More info here
– The FACTOR 101: Info Session for Latin Music Artists takes place Oct. 23, 6-30-8.30 pm EST. Learn more about FACTOR and how you can get started to apply for funding. Info here.
Obits
Bob Biggs, the founder of Slash Records, died on Oct. 17, at age 74. He had suffered from Lewys body dementia.
He helped put Los Angeles punk on the map with his independent label, Slash Records,
Biggs launched Slash Records in 1978, Los Angeles punk zine Slash and developing the label out of the Los Angeles punk zine Slash. Along with Slash, Biggs' label helped establish Los Angeles punk as a serious presence to national audiences. The label's first release was a three-song 7-inch by the Germs titled Lexicon Devil.
The label maintained a steady and even growing presence with its subsidiary Ruby Records in the 1980s. During the decade, Slash issued the Violent Femmes' Hallowed Ground, X's debut album Los Angeles, and three albums by Los Lobos. Slash issued Faith No More's A Small Victory in 1992, plus other records by BoDeans, L7, The Blasters, Dream Syndicate, Rank and File, and Grant Lee Buffalo. After Warner subsidiary London Records bought the label in 1986, Biggs continued to lead the company until its closure in 2000.
In 2003, having bought back the rights from former London Records head Roger Ames, Biggs relaunched Slash as a reissue label. Its later releases included 2005's Permanent Record: The Very Best of the Violent Femmes. Biggs worked as a conceptual artist outside of his work with the label and as a producer. In addition to co-directing Faith No More's video for We Care a Lot, he built the burning X on the cover of X's Los Angeles and painted the babies on the cover of Swans' 2014 album To Be Kind. Sources: Pitchfork, Variety
Johnny Bush (born John Bush Shinn III), the Whiskey River songwriter and a Texan country singer has died, age 85.
A Lone Star State staple, Bush was a lifelong friend of Willie Nelson and gave him one of his signature songs
Born in Houston, Bush received his big break from Nelson, who helped him land a job as a drummer in Ray Price's band, the Cherokee Cowboys. Nelson would go on to bankroll Bush's debut single, 1967's Sound of a Heartache, and vouched for Bush's talent in a message on the back cover of the album of the same name. "Johnny Bush is a great singing talent," Nelson wrote, "as you will discover after hearing his first album Sound of a Heartache."
With his career off the ground, Bush began writing and recording in earnest — including 1972's Whiskey River. But it was Nelson who made the song about drowning in brown liquor his own, releasing it on 1973's Shotgun Willie and using it to open his concerts. The song remains Nelson's show-opener to this day.
But Bush was far from a one-hit wonder. He scored a Top 30 hit with the Nelson composition What a Way to Live, a Top 10 single with Marty Robbins' You Gave Me a Mountain (later a staple of Elvis Presley's concerts), and a Top 40 single with There Stands the Glass, first a 1953 hit for Webb Pierce.
Bush's rendition of You Gave Me a Mountain reinforced the singer's nickname of the "Country Caruso." In the late Seventies, however, he began suffering a series of vocal problems that threatened to derail his career. Diagnosed with a neurological disorder, he started vocal and speech therapy, and in 2002 received Botox injections to successfully restore his range. The following year Bush was inducted — by Nelson — into the Texas Country Music Hall of Fame.
Bush continued to perform up until his death and was a regular guest at Willie Nelson's annual 4th of July Picnic, playing the 2019 edition live onstage and making an online appearance at the 2020 Picnic, held virtually because of the pandemic.
In May, Bush paired with Texas band Mike and the Moonpies to release a version of the Moonpies' Say It Simply.
Tanya Tucker called Bush one of "Texas' best honky-tonk heroes." "When I was 14, 15, I did many shows with Johnny Bush. I always loved his singing and he was always so kind to me," she told Rolling Stone. "I surprised him in Fort Worth and celebrated his 60th year in the business not too long ago. We sang Big Big Love together. Truly a special night."
Mitch Ballard, senior creative director at BMI Austin, said the singer was the "epitome of the Texas dance hall sound" and remembered marking two million airplays of "Whiskey River" with Bush. Source: Rolling Stone