FYI
Music News Digest, Oct. 17, 2018
The Good Brothers (pictured) will be honoured at the 2019 CMAOntario Awards, Indie Week throws a rousing preview party, and LU wins big in Canada's Walk of Fame contest. Others in the news include NMC, M for Montreal, Gord Downie, Choir! Choir! Choir!, Belly, BMG Books, NSMW, Ken Tizzard, The Handsome Shadows, Mariah Carey, Minor Empire, Soweto Gospel Choir, Another North, and farewell Paul Allen. Videos added for your enjoyment.
Oct 17, 2018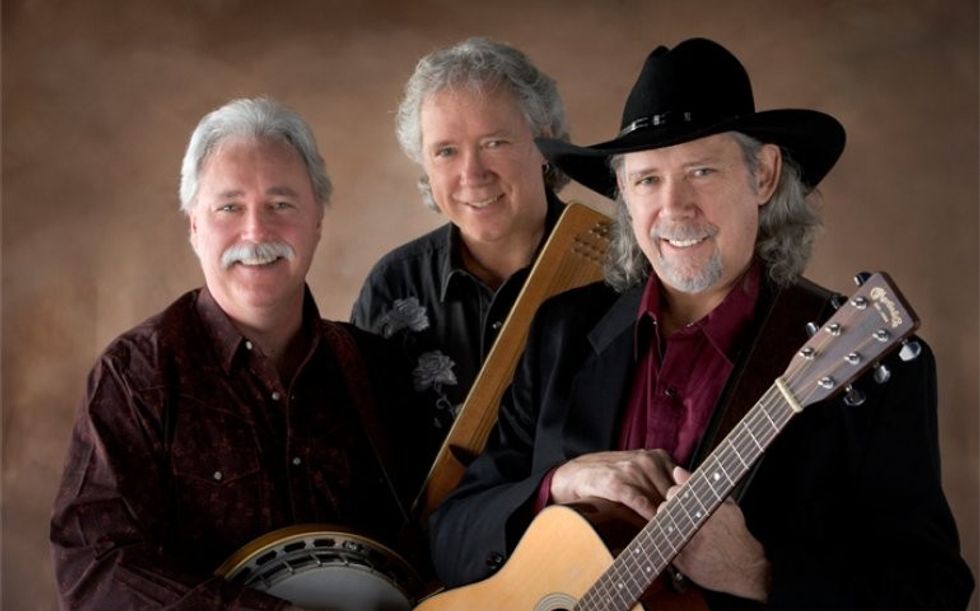 By Kerry Doole
The Country Music Association of Ontario (CMAO) has announced that tickets for the 2019 CMAOntario Awards go on sale this Friday, Oct. 19. Presented by Slaight Music, the 7th annual celebration will be held at the National Arts Centre (Southam Hall) in Ottawa on Sunday, June 16. Jason McCoy (The Road Hammers) returns as host, and award-winning veterans The Good Brothers will receive the 2019 Impact Award.
---
– A launch party for Toronto's Indie Week was held at The Hideout last night (Oct. 16) and was a rousing success. The packed room included such industry notables as Ralph James, Rick Fenton, Paul Eastwood (ole), Spencer Mussellam, Samantha Martin, Free Times Cafe owner Judy Perly, producer/musician John Switzer, and Iain Taylor. The Jack Daniels flowed freely, and the crowd was entertained by short sets from the likes of Twin Flames, The Redhill Valleys, Benjamin Doerksen, and Blackie Jackett Jr., who, at the stroke of midnight, left the stage and invited the audience to come outside and smoke a joint with them! Congrats to Indie Week founder Darryl Hurs, Cam Carpenter, and their crew. Indie Week runs in various Toronto venues, Nov. 6-11.
– Canada's Walk of Fame announced yesterday that Ajax, Ontario, singer/songwriter LU is the Grand Prize winner of its 6th annual RBC Emerging Musician Program, as part of Canada's Walk of Fame Emerging Artists Programs and Scholarships. The program, valued at more than $100K, provides musicians with career opportunities. Five artists were selected from more than 800 applicants from coast-to-coast. The Second Prize Winner is Bones & Bridges (Etobicoke, ON), with the other finalists being Alexandria Maillot (Courtenay, BC),  Eric Brandon (Burlington, ON), and What If Elephants (Montreal, QC).
– On Oct. 25, National Music Centre (NMC) hosts a media event (at 11 am) for the launch of a new temporary exhibition at Studio Bell that pays homage to Alberta's musical groundbreakers. Opening Oct. 26, Trailblazers: Alberta will showcase the artists who have achieved success on a local, national, and international level, while also influencing a whole new generation of artists. It features wall graphics, video interviews, and concert footage from Alberta's hitmakers and industry leaders, including Feist, Nickelback's Chad Kroeger, Tegan and Sara, Grammy-winning producer-engineer Shawn Everett, and Edmonton broadcaster/label head Holger Petersen, to name a few.
– The full programming schedule for the M for Montreal fest is to be announced soon. One event already revealed is the SiriusXM special concert in support of le Garage à Musique de la Fondation Dr. Julien. It features three local rap crews who have been making big waves in 2018: the young rapper from Plato-Hess, FouKi, plus Zach Zoya and Rowjay. The latter will perform at Club Soda on Nov. 15. Garage à Musique provides instruments for underprivileged children.
– On the eve of the first anniversary of Gord Downie's death (Oct. 17), Choir! Choir! Choir! has released a live video of "Grace, Too," a performance taped at Yonge-Dundas Square in Toronto on Oct. 11. The Tragically Hip's guitarist Rob Baker and drummer Johnny Fay joined C! C! C! to play the 1994 Hip favourite alongside thousands of singers at the event hosted by cannabis company UP. 
– Multiplatinum-certified Canadian rapper, songwriter and producer Belly released his new album, Immigrant, on Friday, via  XO/Roc Nation/Republic Records/UMC. He celebrated this in style, hosting an intimate and exclusive dinner at Vandal in NYC with artist French Montana, Dave East, Christian Combs, and DJ Susse One in attendance.
– BMG Books is launching a new RPM series that gives fans an inside look at the independent record labels that made their mark on music history. It debuts on Nov. 20 with the first two volumes: World Domination: The Sub Pop Records Story and Shake Your Hips: The Excello Records Story. Each is sized at 7"x7" to mimic the dimensions of a 45 RPM record. Future volumes will cover Chrysalis Records (Procol Harum, Jethro Tull, Blondie, Pat Benatar, Billy Idol) and the Cold Chillin' label (Kool G Rap, Big Daddy Kane, Biz Markie, Roxanne Shante).
– Public voting for the Nova Scotia Entertainer of the Year 2018 Award is now open, with a deadline of Oct. 26. Sponsored by Flagship Construction, this is a category in the Music Nova Scotia Awards, and the winner will be named at the gala show Nov. 4 at the Holiday Inn Truro. This year's nominees include David Myles, Hillsburn, Makayla Lynn, Mo Kenney, Reeny Smith, and T. Thomason. Vote here
– Watchmen bassist and solo roots troubadour Ken Tizzard is out touring his new album, A Good Dog Is Lost, a collection of songs penned  by friend and mentor, the late Ron Hynes. After launching the record in St. John's, Tizzard begins a series of Home Routes shows in Evansburg, AB tonight (Oct. 17). 
– Canadian rock fans of a certain age may well recall The Tenants, a Toronto band that had success in the '80s (remember "Sheriff"?). Their singer, Gary Brown, now has a new project, TheHandsome Shadows, a duo with Yurko Mychaluk (Nelly Furtado, Klooch).  Both big Tom Petty fans, the duo recently wrote and recorded a tribute, entitled, "Tom's Song".
– Next year, Pink Floyd fans in Toronto will be able to catch the award-winning Another Brick In The Wall: The Opera, a revolutionary opera based on the lyrics and music of Roger Waters' TheWall. The work drew close to 29,000 spectators at its world premiere with the Opéra de Montréal, and it begins a five-night run at Toronto's Sony Centre on Nov. 13, 2019. Tickets for the general public go on sale Friday.
– Pop diva Mariah Carey took to social media earlier this week to announce the title (Caution) and release date (Nov. 16) of her next album. Her short video, posted to Twitter, features her seven-year-old son, Moroccan. Source: Billboard
– Toronto-based CFMA nominated group Minor Empire fuses elements from their Turkish roots with western styles to compelling effect, and recent album Uprooted is earning international praise. ME play a recommended hometown show at Burdock on Nov. 3. 
– World music favourites and Grammy-winners Soweto Gospel Choir return to Toronto for two performances, Nov. 23 and 24, at the George Weston Recital Hall in support of their recent South African song collection themed Freedom. The tour and song set tie in with the centennial of Nelson Mandela's birth.
– Newfoundland modern rock band Another North released its second album, The Missing Mouth, on Sept. 28. Back in July, the group opened for Our Lady Peace at the George Street Festival. Here's one of the album's focus tracks.
RIP
Paul Allen, who co-founded Microsoft with Bill Gates, died Oct. 15  in Seattle from complications of non-Hodgkin's lymphoma. He was 65. After dropping out of Washington State University in the 1970s, Allen and his high school friend Gates founded Microsoft.  Allen left the company just eight years later due to a battle with Hodgkin's disease, which he eventually won.
He co-founded Vulcan Productions with his sister Jody in 1997, and was involved in films including Far From Heaven, Hard Candy, Racing Extinction, Girl Rising and the recent documentary The Reason I Jump.
Allen was a major music fan, and he released an album with his band the Underthinkers in 2013. The blues-rock styled Everywhere At Once features Allen's electric guitar on several songs.
The business mogul founded Seattle's Museum of Pop Culture, previously called the Experience Music Project, and donated more than $1.5 billion to various organizations after becoming one of the first billionaires to join Gates and Warren Buffett's Giving Pledge in 2010.  He also supported KEXP-FM, a public radio station. 
Allen owned the Seattle Seahawks and the Portland Trailblazers and held a minority stake in the Seattle Sounders FC soccer team. Allen also funded SpaceShip-One, the first private aircraft to successfully put a civilian in suborbital space and he invested millions of dollars into the Allen Institute for Brain Science. Sources: Variety, A Journal of Musical Things,