FYI
Music News Digest, July 8, 2021
SiriusXM Canada has announced the Top of the Country finalists, soul man Luke McMaster (pictured) returns to the stage, and The Beaches have scheduled a cross-Canada tour. Also in the news are the Allan Slaight Juno Master Class, Republic Live, Matthew Loden, TSO, London Music Club, The Vancouver Folk Music Festival, MMF Canada, LyricFind, Wax Mannequin, and farewell Sanford Clark.
Jul 07, 2021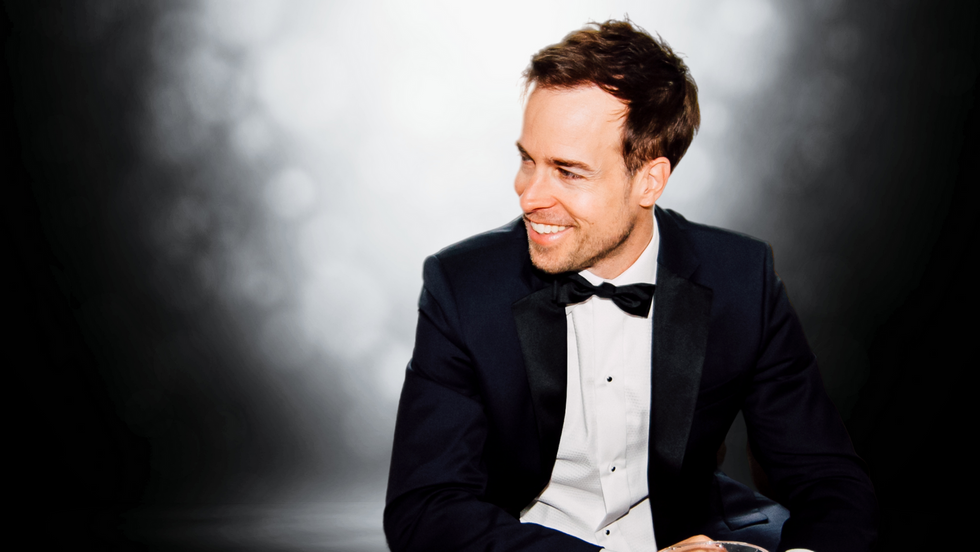 By Kerry Doole
SiriusXM Canada has announced the three Finalists for the third annual SiriusXM Top of the Country competition, in partnership with the CCMA. Raquel Cole, Tyler Joe Miller, and KellyPrescott will hit the stage during Country Music Week 2021 in London, ON, and a champion will be crowned. The grand prize winner will receive a $25K cash prize and an invitation to a SOCAN songwriting camp. Watch the Finalist videos here
---
– Toronto soul singer/songwriter Luke McMaster is rehearsing for a full-band show (included noted guest backing singers Quisha Wint & Selena Evangeline) on July 21 at Chateau des Charmes in Niagara on the Lake, one that will be filmed for release on Aug. 12 at 4 pm EST by Music Niagara.  
– Juno-winning Toronto rockers The Beaches have announced their 2022 Future Lovers Tour, a 20-date cross-Canada headline tour with special guests The Blue Stones, recent Juno nominees. The tour kicks off in Montreal at the Corona Theatre on Feb. 3, concluding at Victoria's Royal Theatre on March 6. General tickets on-sale starts tomorrow (July 9). A complete list of tour dates here
– The SOCAN Foundation, part of the SOCAN Group of companies, has partnered with TuneCore to launch a Creative Entrepreneur Summit, a six-day live-streamed interactive event geared to targeting emerging music creators that runs July 20 through 29. For more information about the Creative Entrepreneur Summit, link here, or email foundation@socan.com.
Separately, the Foundation has reopened its Travel Assistance grant that was closed over a year ago due to the pandemic. Full details on who and how to apply via the TA grant website.
– LyricFind is expanding its business in Brazil - one of Latin America's key markets - thanks to a licensing deal with ABRAMUS Digital, a top Brazilian PRO's digital licensing wing. The company represents more than 6M works in Brazil from more than 200 international and domestic publishers, including BMG, Kobalt, Downtown and Rocking Gorillas.
Earlier in the year, Lyric Find announced a partnership with Kanjian Music, China's leading music services company. Kanjian is LyricFind's sole sales representative in the Middle Kingdom and will help LyricFind expand its licensing collaboration and related business opportunities in the populace nation.
– Vancouver songwriter Brittni Noble has launched be noble music publishing, a boutique shop now representing Joshua Anthony Williams, Stella Soul, Kristina Lao and Justine Lynn.
– CARAS and Slaight Music have announced that submissions for the Allan Slaight Juno Master Class are now open. Now in its seventh year, the program offers emerging artists opportunities to further develop their music careers, including an intensive week of mentorship from notable Canadian music industry professionals, a trip to Toronto to be a part of the 2022 Juno Awards, and more. Interested artists can apply now here. The Master Class was developed in partnership with Canada's Music Incubator (CMI). Each year three artists are selected, and they will be joined by Jhyve, the winner of CBC's Searchlight contest. Read about the current Class here.
– Last week, Republic Live, organizers of the Boots and Hearts country music fest, said it's planning a "medium-scale" outdoor concert series throughout Aug, as. it adjusts to Ontario's Covid-19 restrictions. The concerts will take place at the Burl's Creek Event Grounds in Oro-Medonte, near Barrie. Shows are slated to begin on the July 30 to Aug. 1 holiday weekend with a lineup of classic rock tribute bands. Boots and Hearts-themed shows will run Aug. 6 and 7 and Sept. 3 to 5, with Canadian rock bands taking the stage, Aug. 13-14. Lineup details are TBA. 
–Matthew Loden, CEO of the Toronto Symphony Orchestra (TSO), will be stepping down from his leadership role to return to his hometown of Houston, Texas. He has been appointed Rice University's Lynette S. Autrey dean at the Shepherd School of Music. Loden joined the TSO in July 2018 and hired its new Music Director, Gustavo Gimeno.
– London Music Club, a major venue for the London, ON, music scene, is closing. In a Facebook post on July 6, owners Pete and Janice Denomme stated that "the building has been sold and the closing date is Sept. 15. Seventeen years has gone by in a flash. But looking back at the events and shows that we hosted I can say that each evening was special in its own way."
– The 2021 edition of the The Vancouver Folk Music Festival comprises 13 different shows, including concerts, song circles, interactive shows, and a festival sing along. Artists featured include Blue Moon Marquee, Buckerfield's Band, Locarno, Dawn Pemberton Band, Jocelyn Pettit Band, Paul Pigat & the Grand Koolios, Khari Wendell McClelland, and Vashaan Ensemble. Filmed at six local venues, all shows will be available for free via the website, from July 16-23.
– Produced by Atlantic Presenters Association, Contact East 2021 is happening Sept. 23-26 in Moncton, NB. Registration will be launching next week, so stay tuned. 
–  MMF Canada members are invited to attend The Intellectual Property Institute of Canada's special webinar presentation: IP & Indigenous Arts and Culture - Copyright in Focus. Held on July 14 at 1 pm, this session will cover many aspects of copyright, including issues pertaining to Indigenous arts and culture.  More info here
–  Offbeat singer/songwriter Wax Mannequin (Chris Adeney) performs at a finale event for Hamilton Arts Week 2021 tonight (July 8), at Bridgeworks. The band will be streaming live to YouTube from the venue. Info here. 
RIP
Sanford Clark, a rockabilly and country performer who had a Top 10 hit with The Fool in 1956, died on July 4, from Covid-19, at age 85.
Clark was born in Tulsa, Oklahoma, Clark first began performing in the Phoenix area in the early 1950s. He spent time in the Air Force in the South Pacific, and after returning to Phoenix, he cut The Fool, a Lee Hazlewood composition.
It reached No. 7 on the Billboard Top 100 and made both the country and R&B charts. A follow-up single, The Cheat, was a minor hit. His 1959 single, Son of a Gun, was one of the first songs Keith Richards ever learned and performed.
Clark then moved to Hollywood, recording for several labels without much success.
In later years, he worked in construction, though he occasionally recorded in later decades on his own label, Desert Sun Records. Sources: AP, Wikipedia