FYI
Music News Digest, July 24, 2019
Shawn Mendes (pictured) heads the Canadians nominated for the 2019 MTV Video Music Awards, and Paradigm and CODA Agency merge. Others in the news include the Canadian Live Music Association, Corridor, Etsy, Reverb, Big Wreck, Hot Docs, WTFest, FMO, Kelly Jay, and farewell Art Neville. Videos added for your enjoyment.
Jul 24, 2019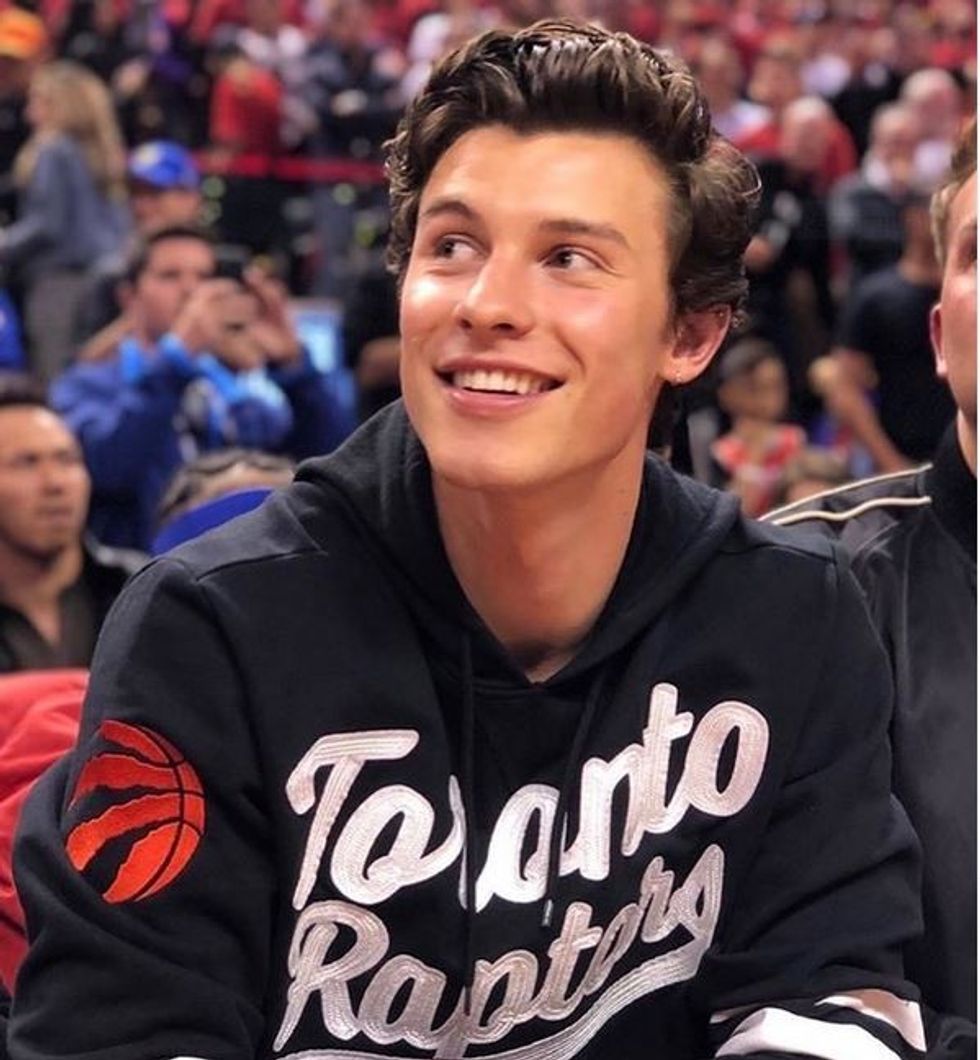 By Kerry Doole
The nominations for the 2019 MTV Video Music Awards have been announced. Ariana Grande and Taylor Swift top the list with 10 noms each, including video of the year and song of the year. Billie Eilish and Lil Nas X follow with nine and eight nominations, respectively. Some Canadian stars are repped in the noms, but this is a lighter showing than in recent years. Drake is up for Song of The Year for In My Feelings, Best Hip-Hop (his collabo with Travis Scott on Sicko Mode), and Best Latin, for his feature on Bad Bunny's MIA. 
---
Shawn Mendes is up for Artist of the Year and Best Collaboration, via his track with Camila Cabello, Señorita. The clip for that hit scored noms for Best Editing, Best Art Direction, Best Choreography, and Best Cinematography. Snow gets a nod in the Best Latin category for his feature on Daddy Yankee's Con Calma. Last year Drake earned seven noms. Mendes and Alessa Cara three apiece, and Jesse Reyez two. The 2019 VMAs air live from the Prudential Center in NJ on Aug. 26. See the full list of nominations here
– Live music agency Paradigm has merged London-based CODA Agency into its business. LA -HQ'd Paradigm first acquired a stake in CODA in early 2014 when the companies joined forces to pool their expertise and resources on a worldwide basis. CODA Agency now officially takes Paradigm's name as the two companies fully integrate to "focus on artist development and long-term career building".
Paradigm's roster of artists includes Halsey, Imagine Dragons, Janet Jackson, Billie Eilish, Kacey Musgraves, Tiësto, Liam Gallagher, Missy Elliott, Shawn Mendes, Sia, Kenny Chesney, Charli XCX, Louis Tomlinson, Sturgill Simpson, and Buddy Guy. Source: MBW
– The Canadian Live Music Association, with the support of Ontario Creates and in partnership with the City of Toronto, the City of Hamilton and Nordicity, is conducting research to demonstrate the contributions and impact stimulated by live music venues in Toronto and Hamilton. If you operate an active live music venue in Toronto or Hamilton, please contribute to the survey by Aug. 2.
– No surprise to learn that Raptors ambassador/cheerleader Drake is one of the hip-hop stars to be featured on the official NBA 2K20 soundtrack, releasing on Sept. 6. He joins J. Cole, Lil Wayne, Meek Mill, Post Malone, and the late Nipsey Hussle.
– Bonsound has announced the signing of Montreal rock band Corridor to the record label. Later this year, the band will release new music via Bonsound in Canada and via Sub Pop for the rest of the world. This is the first time since its creation in the 1980s that the legendary Seattle-based label will collaborate with an entirely francophone group. The band has also announced dates for its upcoming tour throughout the fall of 2019. The tour kicks off in Philadelphia on Oct. 23, with shows in Berlin, Paris, London, Toronto and Montreal before wrapping at the Moroccan Lounge in LA on Dec. 13.
– Etsy, Inc., the global marketplace for creative goods, has signed a definitive agreement to acquire Reverb Holdings, Inc. for new, used and vintage music gear for US$275M in cash, subject to certain adjustments. Reverb, which will operate as a standalone business when the deal closes, was founded in Chicago in 2013. Reverb's sellers are generally individuals, brick and mortar retailers, dealers of all sizes, and high-profile artists. Source: The Music Universe
– Big Wreck releases a sixth studio album, …but for the sun,  on Aug. 30 via Warner. Eric Ratz (Arkells, Big Sugar) produced. An extensive North American tour has also been announced. On Aug. 9, Big Wreck performs in Sarnia during Sarnia Bluewater BorderFest Music Festival, a benefit show to honour late guitarist and co-founder, Brian Doherty, who passed away on June 5. For every ticket sold, the band will donate $2 to the Canadian Cancer Society. 
–  The fate of a planned 50th-anniversary concert celebration of the Woodstock Music & Art Fair may be unclear, but the Hot Docs Ted Rogers Cinema in Toronto is forging ahead with Woodstock Revisited, a film weekend of music docs inspired by the epic rock festival. From Aug. 16-18, the cinema will screen such noted music-themed docs as Scorsese's The Last Waltz, Oscar nominee Alice's Restaurant, Barbara Kopple's My Generation and the recent Sundance hit David Crosby: Remember My Name. As a bonus, on July 27, Hot Docs hosts a special advanced premiere screening of the film Woodstock: Three Days That Defined a Generation from Academy Award nominee Barak Goodman.
– WTFest in Brantford, ON, is offering the chance at free admission to 250 people who had purchased tickets to the ill-fated Roxodus fest. Headlined by The Sheepdogs on July 27, WTFest also features The Beaches, Ascot Royals, Bonds of Mara, and USS.
– The application period to host a private showcase at this year's Folk Music Ontario (FMO) conference has been extended to July 29. Details here
– One of Hamilton's most-loved musical sons, Crowbar singer Kelly Jay Fordham died last month at the age of 77. His hometown celebrated his life and achievements last night (July 23) with a musical tribute at the Leander Boat Club that featured performances by members of Trickbag and Crowbar, amongst others. Source: Hamilton Spectator
– 14 PEI artists recently shared a total of $50K in provincial grants funding. The list includes musicians Rachel Beck, Russell Louder, Emilee Sorrey, and Alicia Toner.
– Voting for the 2019 Independent Blues Awards is open until Aug. 1, with one vote per e-mail address allowed.
– Applications for Creative BC's Music Company Development program are open until Aug. 14. The Music Company Development program is designed to build the capacity and support the growth and sustainability of BC-based music companies through investing in business development activities. More details here.
RIP
Art (Arthur Lanon) Neville, New Orleans keyboardist and singer and a founding member of the Meters and the Neville Brothers, died July 22, age 81.
 No cause of death has been given, but his health had declined in recent years. He had suffered a stroke as well as complications from back surgery in 2001.
He was born on December 17, 1937, the same day as New Orleans piano legend James Booker. As a boy, he lived in the Calliope housing development and Uptown on Valence Street. He was drawn to the Orioles, the Drifters and other doo-wop groups, as well as the piano-driven music of Professor Longhair. His career began in the mid-50s when he joined the band the Hawketts, which he went on to front. Their song Mardi Gras Mambo became a cornerstone of New Orleans' funk sound.
After six years in the navy, he formed his own band in the mid-60s, Art Neville & the Neville Sounds, a group featuring Art's younger brothers Aaron and Cyril, as well as bassist George Porter Jr., guitarist Leo Nocentelli, drummer Joseph "Zigaboo" Modeliste and saxophonist Gary Brown.
By 1968, they'd been rechristened the Meters and were releasing singles of their own, including the instrumentals Sophisticated Cissy and Cissy Strut. In the 1970s, the Meters recorded songs destined to become New Orleans standards, including Hey Pocky A-Way, Fire on the Bayou, People Say, and Africa.
As well as their own hits, under the tutelage of Allen Toussant, they were the backing band for Robert Palmer, Dr John, Lee Dorsey and LaBelle, including their hit Lady Marmalade. Paul McCartney was a fan, hosting them at a concert on the Queen Mary in 1975, and the group toured with the Rolling Stones.
The Meters gradually drifted apart, beset by tensions and substance misuse issues. "We had some tragedies happen with the group," Neville once said. "Blame it on who you want to, it don't make any difference. We didn't have the wisdom that Mick Jagger or Paul McCartney had." They officially disbanded in 1980 but re-formed in 1989, changing their name to the Funky Meters in the mid-90s.
Neville joined his brothers Aaron, Charles and Cyril to form the Neville Brothers, who had a significant success in 1989 with the Daniel Lanois-produced, gold-certified album Yellow Moon.
Neville continued to play in his later years, despite health problems and reduced mobility, and retired in December 2018.
Louisiana Governor John Edwards said in a statement: "Louisiana lost an icon today … Art Neville took the unique sound of New Orleans and played it for the world to enjoy."  Sources: The Guardian, NOLA.com