FYI
Music News Digest, Jan. 29, 2020
The Small Glories (pictured) win big, Palaye Royale announces a 26-city tour, and the Maple Blues Awards near. Also making news are Lee Aaron, Peter Jackson, the Juno Hall of Fame, Wyclef Jean, Jon Mullane, Nick Krewen, NMC, Philip Sayce, Steve Kroeger & Skye Holland, and Music PEI.
Jan 29, 2020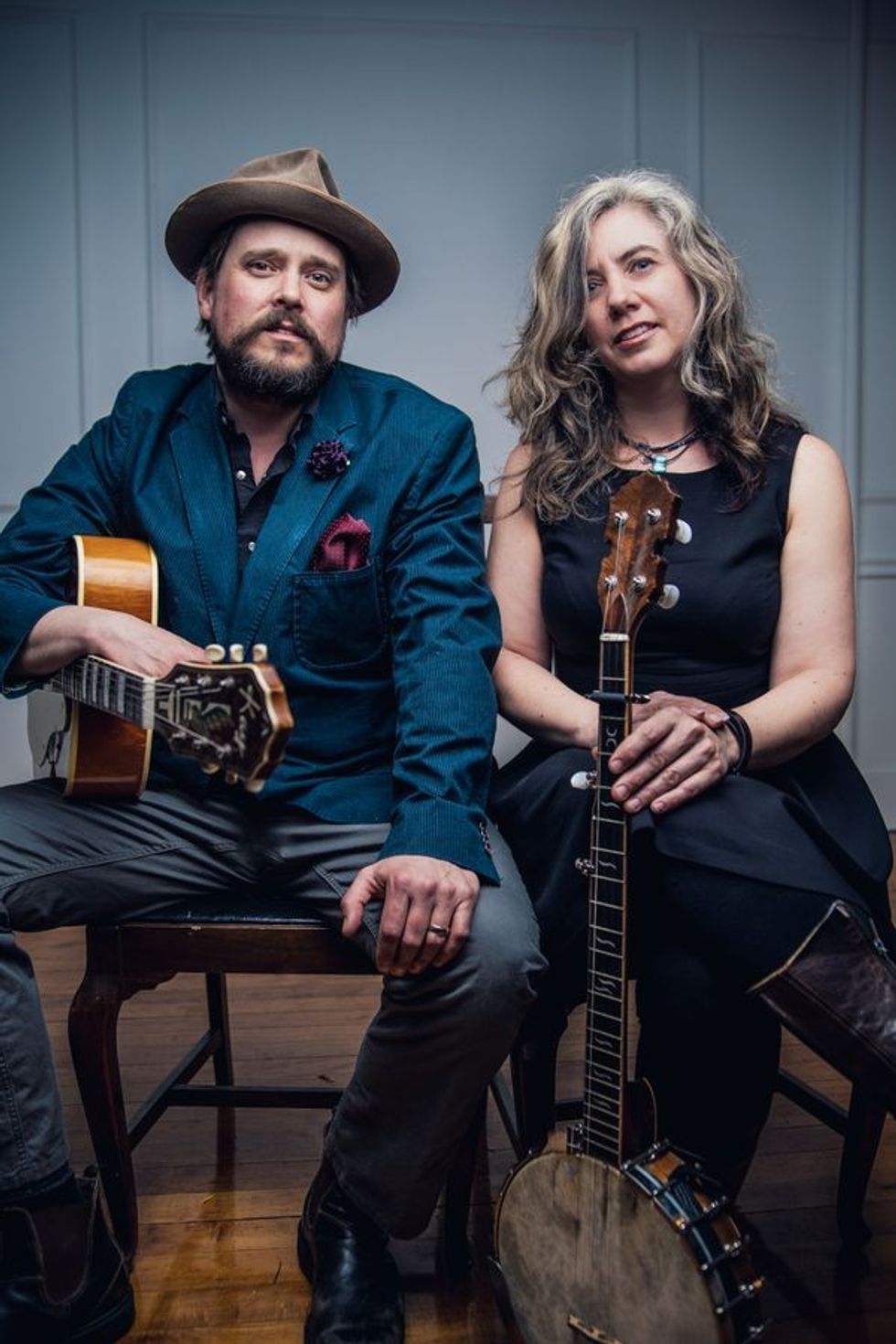 By FYI Staff
The 2019MusicNL industry and music award winnershave been released. Leading the way is Nick Earle with three awards. Jenina MacGillivray, Rum Ragged, and Youngtree & The Blooms doubled up with two apiece. Gary Graham, a Nova Scotia musician and former director of Theatre Newfoundland & Labrador Theatre who died in July of last year, was posthumously honoured with a Lifetime Achievement Award.
---
With the Grammys done and out the way, Tuesday saw the announcement of the Juno nominees and next Monday the Toronto Blues Society hands out trophies at the 23rd Maple Blues Awards.
—  Speculating here but expect further announcements about Juno Hall of Fame recipients. Jann Arden's induction has already been announced. Suggestions for others to be inducted could include Dan Hill, the late Stan Rogers and Jack Scott.
—  Hats off to Wyclef Jean on raising US$25M to finance Carnival World Music Group, a company offering music publishing services in Haiti and developing countries in Africa.
—  Director Peter Jackson has completed work on a new edition of the Beatles farewell Let It Be rooftop concert at Apple HQ in 1969. Jackson was given access to 55 hours of video and 140 hours of audio in order to create the "ultimate 'fly on the wall' experience" about the sessions and the result is expected to have its official release in Oct.
– A 16-track Lee Aaron CD/DVD Live in Germany concert package, produced by John Webster, is now being pitched by Canada's reigning metal Queen. Below, a trailer from Power, Soul, Rock'n'roll–Live in Germany.
– Jon Mullane,  a bluenoser not to be confused with fellow Nova Scotian music producer and frontman for Halifax rock band In-Flight Safety, has just released a music video for Hello Again, a seemingly personal take on a Neil Diamond classic.
– Palaye Royale has a 26-city N/A tour April-May with Canadian stops at Vancouver's The Venue and Toronto's Opera House, April 19 and May 8. The LA-based Canuck power trio will be pimping its forthcoming third album, The Bastards
Last week, Folk Alliance International (FAI) named the winners of the 2019 International Folk Music Awards, and Manitoba duo The Small Glories won as Artist of the Year. Their second album, Assiniboine & the Red (Red House Records), came out last year. Song of the Year went to Black Myself by Amythyst Kiah, and Album of the Year is Mavis Staples' We Get By. Every year, Folk Alliance members vote for the winner from a list of nominees.
— Congrats to FYI contributor Nick Krewen on making the Best Canadian Music Writing Top 40 list of 2019. More about the list and who's on it here.
– The National Music Centre (NMC) has announced the next four acts that will participate in its Artist in Residence (AiR) program for 2020: electro-pop artist Rich Aucoin, electroacoustic drone musician Sarah Davachi, honky-tonk country act Tom Phillips and the D.T.s, and beat producer Pomo.
Past AiR alums include Jeremy Dutcher, A Tribe Called Red, Basia Bulat, Tanika Charles, Luke Doucet, nêhiyawak, and Timber Timbre. Another round of selected participants to the Artist in Residence program will be announced in the fall, along with a new call for 2021 submissions.
– Canadian blues-rocker Philip Sayce releases a new album, Spirit Rising, via Warner on April 24. His major-label debut, 2015's Influence, was produced by Grammy-winner Dave Cobb (William Prince, Chris Stapleton). Here's the self-produced lead single, Fits Me Good.
– The Canadian dance music pairing of producer Steve Kroeger and singer-songwriter Skye Holland has another hit on its hands with So Close, a track now nudging the Top 40 on the US charts, currently at No. 48 on AllAccess/Mediabase. It's also getting decent airplay support in Belgium, Lithuania and Romania. This is their 5th single in the US Dance charts.
– The next submission deadline for Music PEI Investment Applications is April 30. The Music PEI Program Officer is available by appointment to meet and educate members of Music PEI who wish to access the investment program. Contact music@musicpei.com to schedule.