FYI
Music News Digest, Aug. 3, 2023
Aug 02, 2023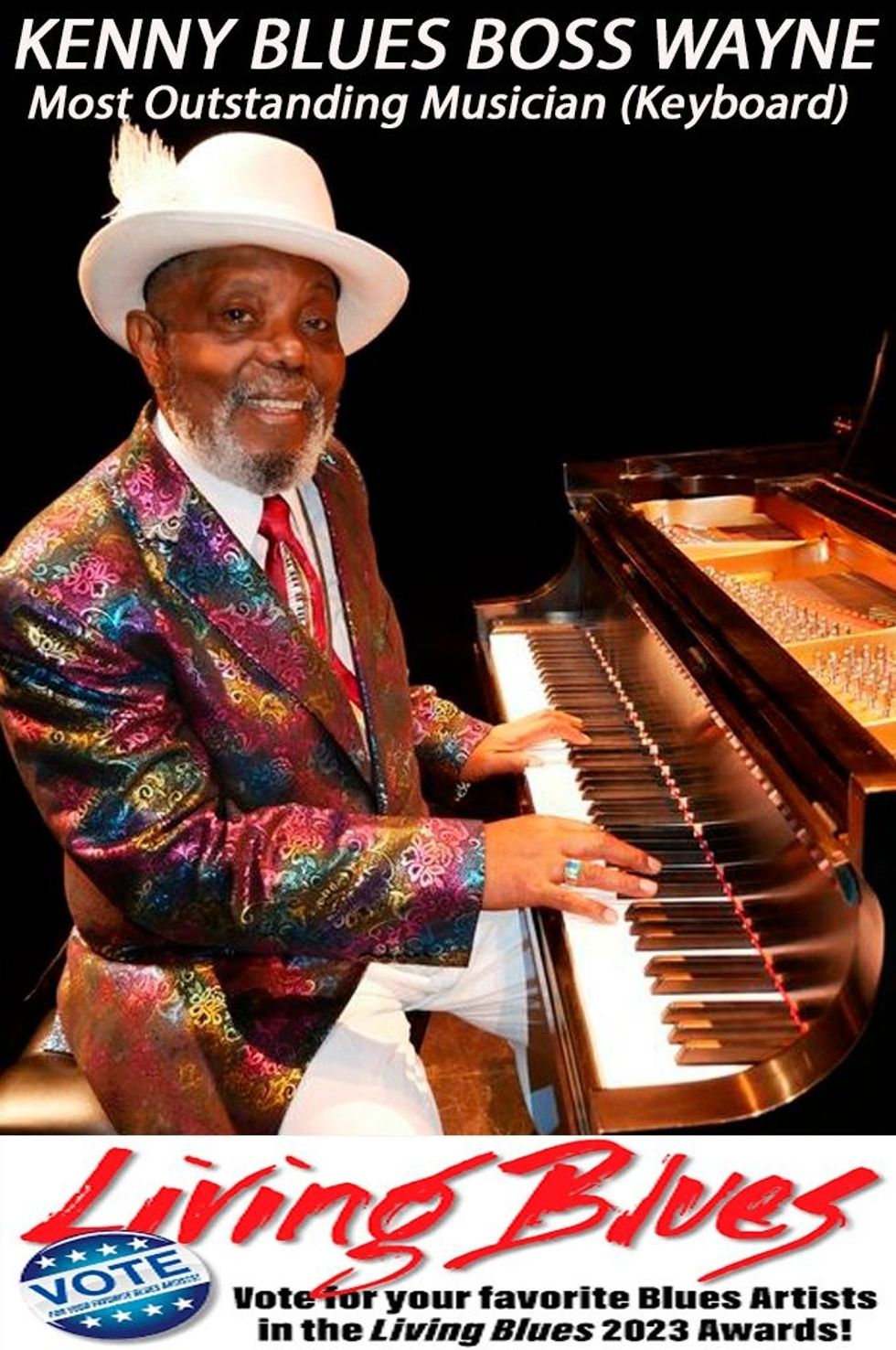 By Kerry Doole
Festivals news
---
– Billed as Eastern Canada's first black music festival and conference, Crescendo Fest is getting ready to roll in Halifax, Aug. 4-5. The impressive lineup is headed by Canadian hip-hop pioneer Michie Mee, rising Afro-RnB star Nonso Amadi, and soul singer/songwriter Reeny Smith. The event includes a conference, a celebrity interview (Mee), a free public concert at Parade Square and the Crescendo Fest Wrap party featuring local DJs. More info and tix here.
– Established in 1998, The TD Markham Jazz Festival draws more than 25K residents and visitors to the streets of Unionville during the third weekend in Aug., and it has earned a reputation for high-quality programming.  Local and international artists will put on over 30 open-air performances Aug. 18- 20 along Main Street Unionville at three main outdoor venues, with the fest curated by artistic director Ernesto Cervini, a noted Toronto jazz drummer, composer and publicist. Artists featured include The Heavyweights Brass Band, Teri Parker's Free Spirits, Shannon Chapman, Alex Bird, Mike Murley Quartet, Rebecca Hennessy's Makeshift Island, John Finley, Brian Barlow Big Band featuring Laila Biali (A Tribute to Joni Mitchell), Okan, Melissa Lauren, Barbra Lica, The Worst Pop Band Ever, Avataar, Chris Antonik, and The Nimmons Tribute. See the full sked here.
– The Mariposa Folk Foundation has announced that Mariposa Folk Festival Artistic Director Liz Scott is stepping down after 7 successful years in that role.  "Liz Scott shared the duties of Artistic Director with Mike Hill for the 2017 festival and took sole control of the artistic reins in 2018," said Mariposa Folk Foundation President Pam Carter in a press release. "During her tenure, our lineup continued to receive critical acclaim, our audience grew, and we were successful in attracting new fans." The last two editions of Mariposa sold out of weekend passes long before the gates opened. The Foundation anticipates launching the process to recruit its next Artistic Director by the end of the summer.
Industry news
– A GoFundMe campaign is underway to assist the family of the late rocker/broadcaster Bob Segarini with funeral expenses. You can contribute here. Segarini died on July 10 at the age of 77.  A memorial for Segarini is being planned for the fall.
– Veteran Canadian bluesman Kenny "Blues Boss" Wayne has received many accolades over the course of his six-decade musical career, and tonight (Aug. 3) he'll receive the Jus' Blues Bobby "Blue" Bland Lifetime Achievement Award, presented by the Atlanta-based Jus' Blues Music Foundation. He'll accept the honour at the Jus' Blues Music Awards "Night of the Living Legends" at the Bluesville Music Hall in Tunica, Mississippi. Wayne has won two consecutive Living Blues Magazine Awards, a Juno Award, and multiple Maple Blues Awards. He plays the  Nanaimo Blues Festival on Aug. 13 and the Southside Shuffle, Port Credit, on Sept. 9.
– MMF Canada is now accepting nominations for its Board of Directors from all eligible applicants, including managers and self-managed artists of all experience levels, from across the country. Self-nominations can be submitted here until Aug. 22
- Aug. 25 is the deadline for applications for the Women in Music Canada Entrepreneurship Accelerator. The program focuses on supporting the next wave of female and gender-diverse Canadian music industry leaders. Apply here.
– Calgary's East Village's open-air square is the venue for National Music Centre's free Sundays in C-Square concert series. Every Sun. in Aug (6-27), from 1-4 pm, local Albertan talent will perform. Here's the lineup: Aug. 6 – Al Third with Ashley Ghostkeeper; Aug. 13 – Electric Religious with Noeline Hofmann; Aug. 20 – Brett Cassidy with Emily Triggs; Aug. 27 – Joanna Borromeo with Dempsey Bolton.
Artists news
– Two masters of the guitar, Kevin Breit and Don Rooke (The Henrys) have recorded a joint album, Bloom, coming next month. The pair play a show at Sellers and Newell (672 College Street in Toronto) on Aug. 4, joined by ace bassist David Piltch, who is featured on the recording. Here is a live rendition of Rooke's tune, Snake Street.
– Last Thurs., The Casbah in Hamilton hosted a superb triple bill of Canadian indie rock luminaries. Added just a couple of hours before the show was Steven Lambke, of Constantines fame, and, ably abetted by members of Daniel Romano's Outfit, he delivered a fine set of his solo material. The tunes were on the mellow and reflective side, but the intensity grew on the killer closing cut Fireworks, with echoes of the Velvet Underground and Television. Next up was By Divine Right, a key figure on the national scene for the past three decades. The fluent acoustic and electric guitar work and exuberant presence of leader/vocalist Jose Contreras was to the fore, and material from the current double album Otto Motto was stressed. Rounding out this fine night was Shotgun Jimmie (aka Jim Kilpatrick), who, in a duo setting, charmed with his basic but melodic tunes.
– British rock legend Paul Rodgers (Free, Bad Company, the Firm) is now a proud Canadian living in BC. He will release a new solo album, Midnight Rose on Sept. 22 on famed label Sun Records, and a second advance single, Take Love, is now out. Streaming links here.
–Rootsy Ontario singer/songwriter Ken Yates has released the extended edition of his album Cerulean featuring six additional tracks, including a never-before-heard song. Originally out a year ago, Cerulean received two nominations at the Canadian Folk Music Awards in 2023. Yates has a cross-Canada tour plus three US dates booked for Oct. More info here. 
– One of Canada's original punk pioneers, Joe Keithley is still going strong. Back in March, the D.O.A. frontman released a solo acoustic album, Stand, and he has just announced Sept. solo dates across Ontario. The tour starts at Toronto's Bovine on Sept. 19, followed by shows in Chatham, Windsor, London, and Hamilton. Get tix here. Keithley pledges the shows "will be raw and intimate."