FYI
Essentials… with Tom Savage
Each week, Essentials allows Canadian music industry figures to share the things that have helped get them through the pandemic, and why they still can't live without them. Here are the choices of an Ontario roots songsmith.
Mar 23, 2022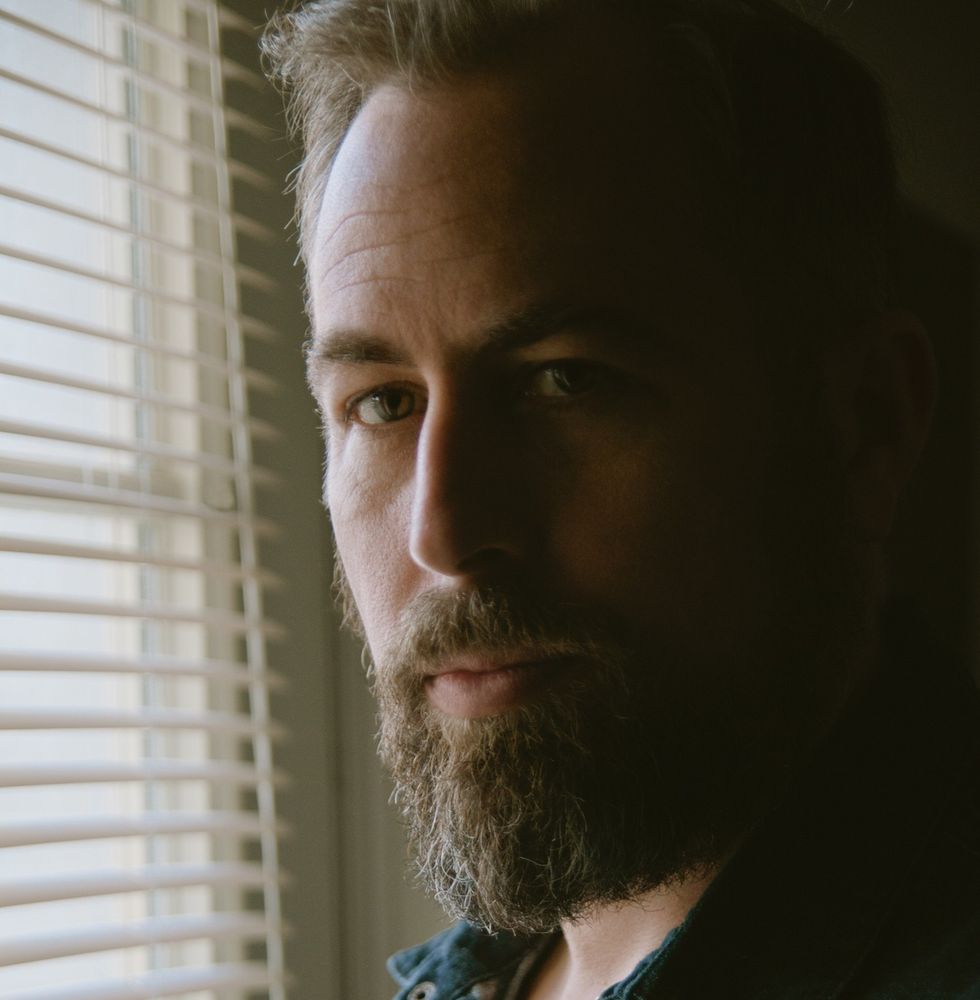 By Jason Schneider
Each week, Essentials allows Canadian music industry figures to share the things that have helped get them through the pandemic, and why they still can't live without them.
---
Singer/songwriter Tom Savage has been making critically acclaimed music for over 20 years, but when the pandemic arrived it essentially brought him back to the beginning. Holed up at home in Kingston, Ontario, he began piecing together a new collection of songs much like he did when he first acquired a four-track cassette recorder as a teenager.
However, through the benefits of digital technology, Savage could now send his multi-instrumental parts to his trusted rhythm section, bassist Jason Mercer (Ani DiFranco, Ron Sexsmith) and drummer Bonz Bowering, resulting in 21st Century Lo-Fi, Savage's most diverse album to date.
Indeed, Savage greatly expands upon his familiar roots-based sound throughout 21st Century Lo-Fi, as evidenced by its first single Down Here, on which he offers a rapid-fire indictment of economic disparity overtop a pulsing beat. That theme is carried over into Something Real, which finds Savage delving into R&B and showing off some of his bluesy guitar chops.
Although like most singer/songwriters, Savage cites Neil Young as a primary inspiration for the fearless trust he's always placed in his audience to follow him wherever the music led, Savage is likely to attract many brand new ears because of 21st Century Lo-Fi's sonic exploration. As an album that ignores any pre-conceived notions, it's the pure expression of an artist taking stock of his surroundings with an unflinching eye.
Tom Savage's 21st Century Lo-Fi is officially released March 25 on all digital platforms and at tomsavage.bandcamp.com. For more info, go to tomsavage.ca.
Essential Album: A.A. Bondy, Enderness (Fat Possum Records, 2019)
Enderness came out a few years ago but I've just heard it recently, and it is receiving serious rotation at the Savage household. A.A. Bondy knows how to put together an album, and this record is something that should be taken in all at once. Forego the shuffle button to receive the full effect of what Bondy has worked to achieve. Every piece flows together seamlessly and creates an almost meditative experience. If you dig this, then head back to his 2009 album When The Devil's Loose for another masterful work. 
Essential Book: Patrick Radden Keefe, Empire Of Pain: The Secret History of the Sackler Dynasty (Doubleday, 2021)
I'm currently reading this one, which chronicles the rise and fall of the Sackler family, and how they almost single-handedly created the opioid crisis that the world is still reeling from today. Sometimes I want to throw this book at the wall in dismay that people like the Sacklers exist in the world, but it's important to be aware of what lurks in the shadows.
Essential TV:Station Eleven (HBO Max, 2021)
I was reluctant to watch a show about a pandemic wiping out most of humanity, but I'm glad I overcame my hesitation. Station Eleven is so very well done. It has connecting storylines, with episodes switching between different characters' perspectives, and ultimately connecting the dots between them. But it's really an examination of humanity—the frailty that comes with being human, and our need for connection as a species. 
Essential Movie:The Rider (2017)
The Rider really left an impression on me. A precursor to Chloe Zhao's Oscar-winning Nomadland, The Rider also makes use of real-life people rather than actors to tell the story, which is based on real life events of lead Brady Jandreau, who suffered a head injury while bronc riding on the rodeo circuit. This film asks the question: What would one do if the one thing that, seemingly, gives our lives meaning is suddenly taken away?