FYI
CIMA Teams With MusicOntario In A Joint AGM
The Canadian Independent Music Association (CIMA) and local division MusicOntario jointly held a virtual AGM on Oct. 15.
Oct 18, 2020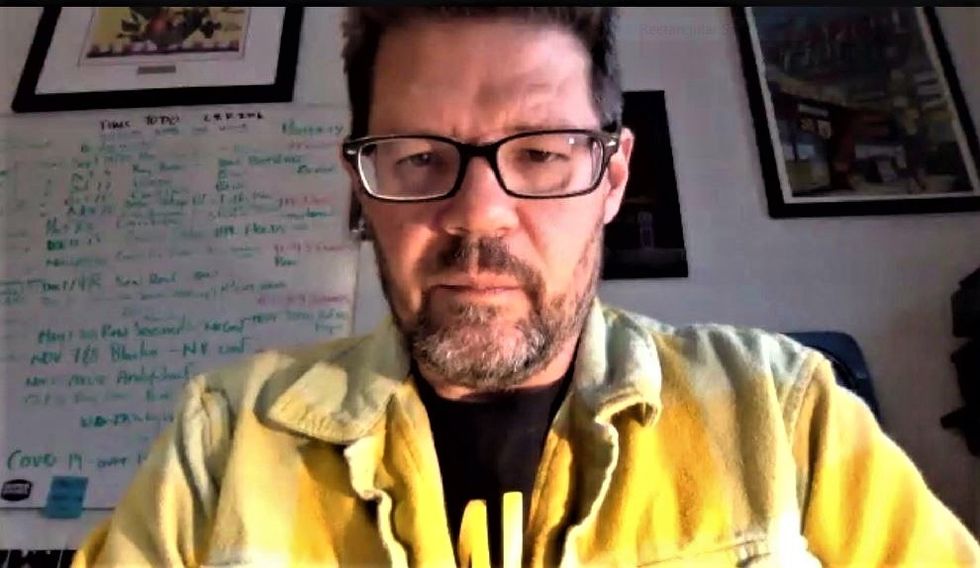 By Karen Bliss
The Canadian Independent Music Association (CIMA) and local division MusicOntario jointly held a virtual AGM on Oct. 15.
---
Sonic Unyon's Tim Potocic chaired the annual, instructing all motions to be approved using the "hand" function in Zoom.
This included the election of four individuals to the board — Justin West, Simon Mortimer-Lamb, and Gord Dimitrieff, all returning, and first-timer David "Click" Cox — and the release of the audited financial statement that showed a surplus of just under $19,000.
CIMA was among the lobbyists that helped secure emergency support funding from the Cultural, Heritage and Sport Organizations for the music industry: $20 million to help the live music industry and $5 million for the recording industry.
Potocic said that CIMA and other industry associations have been successful in having governments provide top-up funding in phase 1, of $9 million, and phase 2 of $25 million (for anglophone and francophone industries}, to provide additional funds to artists, labels, publishers, promoters agents, venue operators, and managers.
CIMA president Stuart Johnson reminded its 300-plus members that CIMA was instrumental in successfully lobbying for $50 million for constituents over five years, $20 million of which was the for Canada Music Fund, which expires on March 31, 2021.
"That's why CIMA is currently lobbying for a permanent increase of $10 million a year to the Canada Music Fund, plus another $10 million annually to get us through this pandemic, as well."
Before the pandemic, via CIMA's exporting program, they had 15 domestic and international events (the final three were cancelled)) and showcased 124 artists with 197 companies in eight countries in 17 cities. CIMA also delivered and/or sponsored 73 professional development sessions across Canada, with over 900 people participating. 
When covid hit, they pivoted to holding everything online.
"We turned our exporting program into what we're calling a business continuity program and, so far, we've delivered 25 online events, B2B opportunities that involved 315 international companies from 15 countries and we had 141 Canadian participants so far," Johnson said. "We've showcased eight artists in prerecorded videos and paid for those recordings, and we've got plans to continue these paid showcase opportunities over the next few months as well."
Looking at it with his glass full, he explained that the programming allows its members to learn about new markets (cites South Africa and South Korea), skills building and training. "We're trying to focus our programming on those three areas," he said.  "Due to the virtual aspect, our country connection has allowed for at least three times larger connections with more global participation."
CIMA also partnered with Indie Week to present an 18-part training session on export and business opportunities, set up a one-on-one mentorship series for CIMA members, and a market session with Germany. "Now in development is a virtual summit. Meeting of the Independent Americas, bringing together businesses from North, South and Latin America."
For professional development, since the pandemic, CIMA delivered 31 keynotes and panel sessions involving more than 3600 participants, all on Zoom and simulcast on Facebook Live.
"The strategy moving into 2021 follows in the same direction — online seminars, community building, export, Zooms, business sessions will continue into the new year.
"Through all these shifts in business in the last eight months, CIMA also managed to sustain itself financially," he added.
In addition to the CIMA business, the AGM also featured two special presentations.  The first was from Jim Mahoney, VP of global operations at New York-based Merlin, a global rights agency for the independent music sector, which distributes hundreds of millions of dollars a year to the independent label and distributor members around the world. The application form to join can be found at merlinnetwork.org. 
The other was an update on Breaking Down Racial Barriers, the CIMA-facilitated 10-part series co-curated and co-founded by Ian Andre Espinet and David "Click" Cox. Both spoke about the Black-led conversations, which drew 2000 people on Zoom and over 21,000 views on Facebook Live. They can be viewed on BDRB.ca and CIMA's YouTube channel. A report is currently being prepared and will be delivered to members of the music industry to set in motion action for change.
"Canada has its own uniquely polite and sweet brand of maple syrup type racism," said Espinet. "The series invited 60 people from across the music industry to talk about issues and challenges they've faced and continue to face.
MusicOntario executive director Emy Stancheva provided a recap of their activities. By the beginning of 2020, Stancheva said the provincial org had delivered 56 events in five countries, across 17 cities, showcasing 118 artists. Still, after the industry shut down, it has hosted 24 professional development and festival events" and successfully reinvested funds from cancelled programs."
The association has grown in membership to almost 600 members. She noted that in addition to capital to sustain operations and employees," many require "stronger social supports" such as access to childcare, affordable, stable housing, professional affordable spaces like studios, and mentorship. She also added her voice to the need to "foster safe environments for Black, Indigenous and POC, women and female-identifying folks, 2SLGBTQI+ communities and those with visible or inviable disabilities," and promised to "delve deeper into it in 2021."