FYI
Blackie and the Rodeo Kings: O Glory Lost Those Blues Again
A mid-tempo song with strong shared vocals atop fluent guitar and evocative organ.
Apr 27, 2022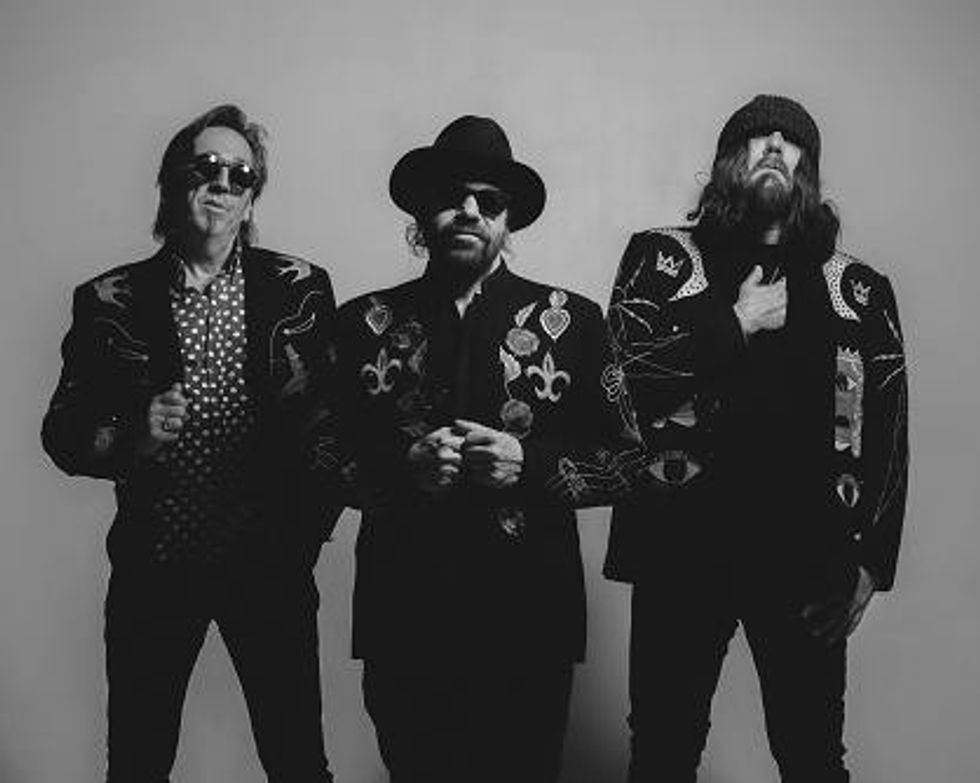 By Kerry Doole
Blackie and the Rodeo Kings - O Glory Lost Those Blues Again (Warner Music Canada): Considering that they formed as a supposedly one-off project to salute Canadian folk great Willie P. Bennett, it is rather remarkable to report that, 25 years later, this roots-rock super trio is readying the release of an 11th studio album. Along an unconventional career road, much-heralded singer/songwriters Tom Wilson, Colin Linden, and Stephen Fearing have earned a loyal audience, immense peer respect, and a Juno award, all while forging a productive creative relationship and a deep personal bond.
---
That new album,  O Glory, is coming on July 8 through Warner Music, with this advance lead single out now. It is a mid-tempo song with an uplifting feel that features Tom Wilson and Colin Linden's shared vocals atop fluent guitar and evocative organ fills. A consistent strength of BARK is that the group possesses three very distinctive vocalists, with contrasting yet complementary styles, allowing for a refreshing variety, and this song reaffirms that.
Both the track and full album are produced by Colin Linden. Given that he is one of the most prolific and acclaimed producers of roots music, why go anywhere else?
A label press release describes the making of the album this way: "While much of the planet struggled to find new ways of working, singer/songwriter and guitarists Stephen Fearing, Colin Linden, and Tom Wilson coolly leveraged the flexibility that's sustained them for 25 years, sheltering in their respective home bases of Victoria, BC, Nashville, TN, and Hamilton, ON, while using technology to bridge the chasm separating them from each other and from their ace rhythm section of Gary Craig and John Dymond."
"With Linden producing from his Nashville digs, Blackie and the Rodeo Kings wrote and recorded 13 alternately roots-rock, folk, country, and Americana-style songs, ultimately crafting what Linden confirms is the band's most "spiritual and political" musical statement to date." We are certainly keen to hear more.
BARK has announced fall tour dates, preceded by four festival shows, including the Mariposa Folk Festival (July 9) and Shrewsbury Folk Festival in the UK (Aug. 26). The tour begins on Oct 25 + and 26 at Aeolian Hall in London ON, followed by Massey Hall in Toronto (Oct. 28), and western dates, then more Ontario concerts in Dec. See the full itinerary here.
Links
Management: Allen Moy, Divine Industries Inc.
Booking: Jack Ross, APA Agency
Publicity: Adam Gonshor, Warner Music Canada