Rb Hip Hop
Snoop Dogg Isn't Really Giving Up Smoking: Here's What He's Actually Doing
The Doggfather pulled a classic rope-a-dope fake in declaring that he was shelving the sativa as part of his latest brand extension.
Nov 20, 2023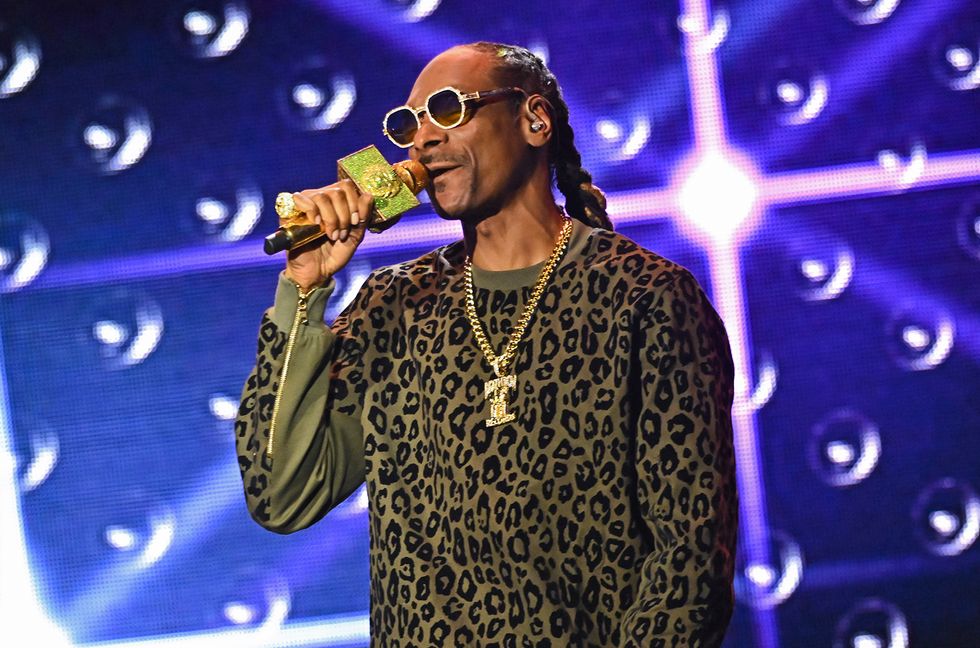 Michael Buckner for Variety
Snoop Dogg giving up the smoke is like Slick Rick hanging up his signature neck-breaking chains: ain't gonna happen, ever. But, last week the Doggfather momentarily pulled a fast one on all of us when he seemingly declared with a straight face that he was giving up his lifelong weed habit. "I've decided to give up smoke," Snoop said in a statement on his socials.
It seemed unlikely that the MC who has rarely been seen without his trusty blunt for the past three decades would so suddenly and inexplicably give up the habit that has made him the world's most beloved stoner. So, it should also come as no surprise that there was more than met the (bloodshot) eye to his announcement.
---
He cleared the air on Monday morning (Nov. 20), revealing that the "smoke" part of his statement was the key in unveiling his latest endorsement deal. "Go smokeless with Snoop Dogg," read the headline on the website for the Solo Stove firepit company. The release noted that the brand's limited-edition collab with Snoop includes a $350 "Snoop Stove" featuring the rapper's logo, signature and a pair of dog paws emblazoned on the side, as well as a bucket hat and sticker pack.
In an accompanying video, a solemn Snoop intoned, "I have an announcement. I'm givin' up smoke," as he sat among chirping crickets in the woods by himself. "I know what you're thinkin', 'Snoop, smoke is kinda your whole thing!' But I'm done with it. Done with the coughing and my clothes smelling all sticky icky. I'm going smokeless," he added as the camera panned back to frame the rapper sitting in front of a Solo firepit. The limited edition Snoop Dogg Solo stove is on sale now here.
In a statement, Snoop said, "I love a good fire outside but the smoke was too much. Solo Stove fixed fire and took out the smoke. They changed the game and now I'm excited to spread the love and stay warm with my friends and family."
The company said that Snoop will partner with the company on "smokeless product innovation and contribute toward designing a new signature line of Snoop Dogg x Solo Stove products."
Solo Brands CEO John Merris added in a statement, "We're stoked to have a product so good, it even inspired Snoop to go smokeless. As the most popular smokeless fire pit in the world, Solo Stove is all about bringing people together and creating a vibe that encourages you to sit back, relax, and enjoy your time with friends and family. Snoop, like Solo, is about good moments, and we're looking forward to welcoming even more people to the Solo Stove family."
Watch Snoop's smokescreen announcement below.